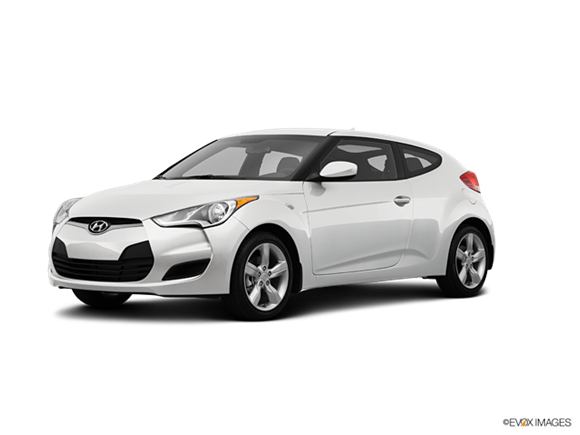 2013 marks the introduction of the Hyundai Veloster Turbo, a more powerful version of the Veloster, which remains in naturally-aspirated form. In addition to the souped-up engine, the Veloster Turbo features unique front and rear styling, bigger wheels and more standard features, including leather seats. Hyundai's first use of a matte gray paint will also see its debut on the Veloster Turbo.
About Hyundai Veloster
The 2014 Hyundai Veloster is a sleek coupe-like compact with a barely visible third door on its right-hand side. This unique feature allows easier entry and exit by rear-seat passengers without creating the family-sedan look imparted by many 4-doors. While the base car isn't what we'd call quick, the turbocharged model punches performance into the hot-hatchback league, turning the Veloster into an entirely different animal. However, unlike the Volkswagen GTI or Subaru WRX, the Veloster keeps its price tag well within reason, leaving the showroom floor fully loaded for just over $26,000. Best of all, the Veloster comes with a bounty of standard equipment, and it's EPA fuel-economy figures are more in line with a frugal econobox than a sporty head-turner.