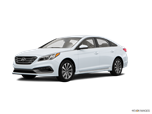 This year a Sonata hybrid and Sonata plug-in hybrid round out the Sonata lineup, while Android Auto made its debut in late 2015. Other changes include lighter-weight suspension components, new wheels for the Limited trim, and automatic emergency braking on models equipped with forward-collision warning.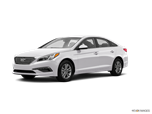 All-new for the 2015 model year, Hyundai's midsize sedan sports new looks both inside and out. A new 1.6-liter turbocharged 4-cylinder engine mated to a new 7-speed dual-clutch automatic transmission also debuts in the 2015 Hyundai Sonata.
About Hyundai Sonata
It's no small feat that the 2016 Hyundai Sonata midsize sedan is a strongly competitive alternative to the Honda Accord and Toyota Camry. Even against the rest of the market – which includes the Nissan Altima, Ford Fusion, Chevrolet Malibu, Volkswagen Passat, Chrysler 200 and Kia Optima – the 2016 Sonata stands apart. Credit goes in part to the choice of naturally aspirated or turbocharged 4-cylinder engines. The true fuel-sippers will like the available hybrid with up to 44 mpg, or the plug-in hybrid with up to 24 miles of EV range. It all comes with a comfortable and quiet interior, plenty of high-tech, and wrapped in conservatively attractive styling that's sure to stay that way for years to come.