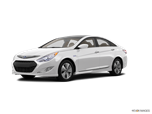 The 2014 Hyundai Sonata has over 50 improvements this year. Some of the more notable include refreshed interior/exterior styling, standard Driver Selectable Steering Mode, available Blind Spot Detection system, available ventilated seats and a new navigation system with an 8-inch color monitor.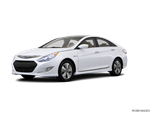 For the 2013 model year, the Hyundai Sonata receives a handful of minor revisions to its feature content. GLS trims equipped with the Popular Equipment Package now include fog lights and heated front seats, while Limited models get a traditional moonroof in place of the previously-standard dual-panel unit. Standard heated front seats for SE trims round out the changes.
About Hyundai Sonata
As more and more family sedans break the mold of ordinary styling, the family sedan that started the styling revolution continues to blaze a trail forward. The 2014 Hyundai Sonata remains one of the most attractive, efficient and affordable 4-door cars in the midsize market, and no one has yet to match its impressive 10-year/100,000-mile warranty, let alone its price-per-feature ratio. With a choice of three, fuel-efficient 4-cylinder engines including a hybrid variant, the Sonata can compete as easily with a base Nissan Altima as it can a fully loaded Honda Accord or Ford Fusion. Cutting-edge engine technology, such as direct fuel injection and high-pressure turbocharging, gives the Sonata V6-like power and class-leading fuel economy.