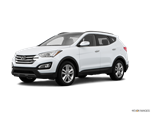 For 2016, the Hyundai Santa Fe Sport crossover SUV carries over unchanged from the 2015 model, with one exception. The Saddle Brown interior is no longer available.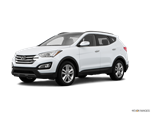 The 2015 Santa Fe Sport gets a mildly revised grille, but more important are changes to the suspension and steering aimed at improving drivability. Also new is the cool new power hatch, which opens if you stand next to it for a few seconds with the key in your pocket.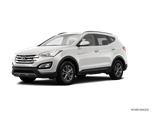 The 2014 version of the Hyundai Santa Fe Sport has relatively few changes. There is an available Blind Spot Detection and rear parking-assist system; the Sport 2.0T is available with HID headlights, LED taillights, rear-window sunshades and standard 18-inch wheels. There also are new premium convenience features.
About Hyundai Santa Fe Sport
Although it's designed to challenge compact crossover SUVs like the Honda CR-V and Chevrolet Equinox, many owners consider Hyundai's Santa Fe Sport for 2016 to play in a more prestigious league. Features such as a panoramic sunroof, ventilated front seats and a nifty power liftgate that automatically opens upon approach set the Santa Fe apart from lesser competitors, but its sub $30,000 starting price is also further up the price ladder than an entry-level Nissan Rogue, Toyota RAV4 or Subaru Forester. The 5-passenger Santa Fe Sport offers plenty of room for passengers and cargo and even the option of all-wheel drive (AWD), but the base 4-cylinder engine isn't very powerful or fuel efficient, and even the turbo doesn't light the tires on fire.