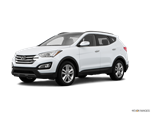 The 2015 Santa Fe Sport gets a mildly revised grille, but more important are changes to the suspension and steering aimed at improving drivability. Also new is the cool new power hatch, which opens if you stand next to it for a few seconds with the key in your pocket.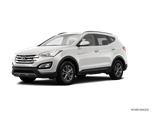 The 2014 version of the Hyundai Santa Fe Sport has relatively few changes. There is an available Blind Spot Detection and rear parking-assist system; the Sport 2.0T is available with HID headlights, LED taillights, rear-window sunshades and standard 18-inch wheels. There also are new premium convenience features.
About Hyundai Santa Fe Sport
The 2015 Hyundai Santa Fe Sport embodies what's become a classic Hyundai formula: offer a premium-feeling vehicle, with distinctive styling and upscale features, for the price that fits a more modest budget. With seating for five, two different 4-cylinder engines, front- or all-wheel drive (FWD, AWD), plus a lot of clever features, the Santa Fe Sport compact SUV offers a lot to shoppers. The suspension and steering setups get revised for a better sense of control, and a new power liftgate opens automatically if you just stand near it with the key in your pocket. It's a lot of crossover SUV, worth a look from anybody checking out vehicles ranging from the Toyota RAV4 and Chevrolet Equinox to the Ford Edge and Kia Sorento.