See photos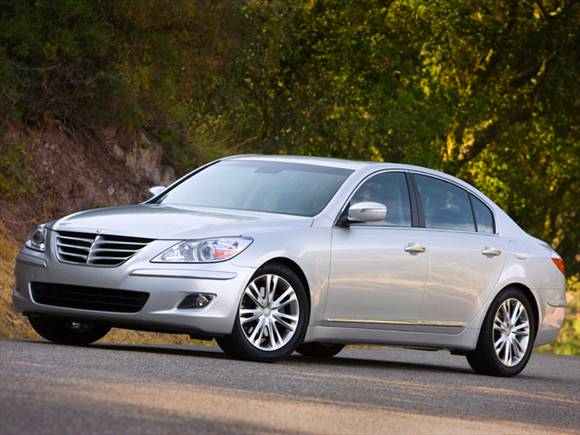 Changes for 2011 are limited to the 4.6 model, which gains an additional 10 horsepower, a faster zero to 60 time (5.3 seconds vs. 5.7 seconds) and the addition of last year's Technology Package – navigation, Lexicon 7.1 Discrete surround sound audio, adaptive cruise control, adaptive headlamps, heated and cooled front seats, front and rear parking sensors and a rearview camera – as standard equipment.
About Hyundai Genesis
That the 2014 Hyundai Genesis has garnered so much attention is no mystery. How the Koreans are able to build a sedan that can nip at the heels of a Mercedes or Lexus for so little money, however, still has some scratching their heads in wonder. Powerful, feature filled and equally comfortable on the highway as it is winding back roads, the Genesis proves you don't have to pay a lot to get a lot. Although Hyundai likes to pit the Genesis against such names as the Audi A6 and Lexus GS, it is priced more in line with the Volkswagen CC and Chrysler 300. However, although the Genesis offers a choice between a frugal V6 and potent V8, it doesn't offer an all-wheel-drive platform or a diesel engine – features increasingly popular among the big luxury players.