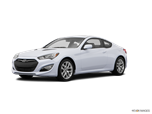 The engine now matches revs on downshifts with the 8-speed automatic transmission, and high-performance synchronizer rings were added to the manual transmission for better shift feel. The Genesis Coupe also gets fog lights, cruise control, and a few other features standard. R-Spec models get better seats.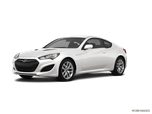 The Hyundai Genesis Coupe gets its mid-cycle refresh for 2013, and it's an impressive one. The front end is meaner looking, the engines are much more powerful, and the interior is more stylish.
About Hyundai Genesis Coupe
Even with its sharp looks, abundant features, and impressive performance, the 2014 Hyundai Genesis Coupe leaves us wanting. Hyundai made a lot of improvements last year, and even more this year, but we still think that the car's suspension and driving feel are areas where Hyundai could really improve the 4-seater. It's especially glaring on a rear-drive car designed to deliver visceral thrills. If you want a high-value, high-style, high-power, high-grip 2-door, definitely check out the Genesis Coupe. If you demand driving feel and related intangibles, check out your local Scion, Subaru or even your Ford dealer.