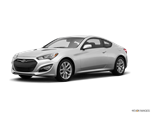 For 2015, Hyundai's Genesis Coupe jettisons the 4-cylinder turbo, leaving a 3.8-liter V6 as the only engine. A new entry-level trim is introduced, while the Grand Touring trim is dropped. The R-Spec gains proximity key with push-button start and automatic climate control.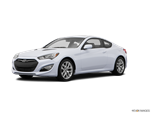 The engine now matches revs on downshifts with the 8-speed automatic transmission, and high-performance synchronizer rings were added to the manual transmission for better shift feel. The Genesis Coupe also gets fog lights, cruise control, and a few other features standard. R-Spec models get better seats.
About Hyundai Genesis Coupe
Hyundai's Genesis Coupe enters 2015 with some major updates, making it highly desirable for those looking to spend as little as possible to get the power and performance of some higher-end coupes. When it comes down to pure performance, however, the Genesis Coupe is quick to get to the dance floor but doesn't have the moves to dazzle the crowd. The suspension still feels a bit soft to us, and the steering feedback needs to be more precise and linear. Hyundai could take a lesson from Scion, Subaru and Mazda in this area. However, if you're more impressed with looks, straight-line acceleration and comfort, the 2015 Hyundai Genesis Coupe will probably thrill you more than it does us.