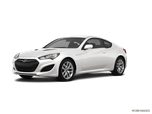 The Hyundai Genesis Coupe gets its mid-cycle refresh for 2013, and it's an impressive one. The front end is meaner looking, the engines are much more powerful, and the interior is more stylish.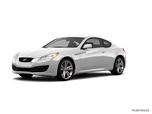 There are no major changes for the 2012 Hyundai Genesis Coupe.

About Hyundai Genesis Coupe
There's no other coupe/sedan twosome more dissimilar than the Hyundai Genesis siblings. The four-door Genesis is an entry-luxury sedan that starts at about $34,000, the two-door version is a less-lavish sports coupe that starts at about $23,000, and they look nothing alike inside or out. But we're fans of both. Available with a turbocharged four-cylinder engine or powerful V6, the 2010 Hyundai Genesis Coupe is a viable alternative to a wide range of otherwise-unrelated cars that includes the Honda Civic Si, Ford Mustang and Infiniti G Coupe.