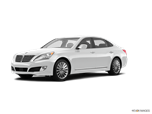 After a substantial refresh last year, the Hyundai Equus luxury sedan returns for 2015 with no significant changes.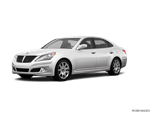 The Hyundai Equus luxury sedan is substantially freshened for 2014 with minor exterior changes, major interior upgrades, and a host of new comfort, convenience and safety features.
About Hyundai Equus
The Equus is the ultimate Hyundai, a full-size luxury sedan meant to take on the likes of the Mercedes-Benz S-Class, Lexus LS and Audi A8. In terms of power, refinement and amenities, Hyundai's ultimate sedan matches up well – and as may be expected from the badge it wears, does so while costing thousands or even tens of thousands less. With V8 power, rear-wheel drive and a list of standard features as long as the car itself, the Equus is a real-deal luxury liner. Yet there's no getting around that it's also still a Hyundai, and a $60,000-plus one. That alone will put the Equus out of contention for badge-conscious buyers. But those seeking more than status will find a comfortable executive sedan with another intangible trait: value.