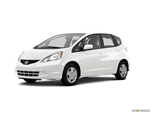 Joining the lineup for 2013, the new battery-electric Fit EV represents Honda's first attempt at a modern electric car in the U.S. market. Given its $37,000-plus sticker price (final cost after the 36-month lease, incentives included), only 1,100 copies will be produced over the next three years, with availability limited to all but a handful of states.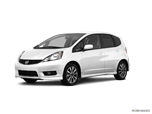 For 2012, Honda's Fit subcompact receives a number of improvements. The Fit Sport model gets a front-end facelift, while the base Fit 5-door gains color-key exterior mirrors. Inside, minor updates are made to the Sport and base car's accents, while both trims receive more soundproofing to help quiet the cabin.

About Honda Fit
Cars match their cultures. In many places where space is at a premium and gas is pricey, smaller is better. That's why the roads of Europe and Asia are populated by little cars with small appetites. But in America, land of super highways and sun blocking SUVs, bigger is usually better, and our cars follow suit. For years, Honda's smallest stateside car has been the Civic, however, like many Americans, American Civics have put on some pounds (and price) over the years. So much so that a gap began to appear at the entry level, as Civic inched upstream. Korean manufacturers have been happily vying to fill the void. Now, Honda rejoins the battle for subcompact supremacy, with the introduction of the new Fit.