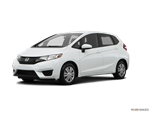 The Honda Fit is all-new for 2015. Perhaps the biggest change for the 5-door hatchback is a 4.8-inch increase in backseat legroom thanks to both a longer wheelbase and the repositioning of the rear 60/40 split folding seat.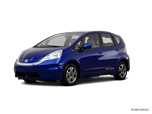 With the 2015 Honda Fit arriving in spring, there is no 2014 Honda Fit except for the limited-production EV. The Fit EV is unchanged and available only for a 3-year lease in California, Connecticut, Maryland, Massachusetts, New Jersey, New York, Oregon and Rhode Island.
About Honda Fit
Honda has proven with the Fit that an entry-level economy car doesn't need to be devoid of personality, especially when it comes to design, features and being fun-to-drive. With the all-new 2015 Honda Fit, the automaker builds on the success of the original with notable improvements in spaciousness and creature comforts not found on any other car in its class. While the new 5-passenger hatchback doesn't have the cute, bug-eyed face of the previous one, the thinner headlights, deeper character lines and revised dimensions add both maturity and greater utility. These attributes, combined with the value it delivers in both its sticker price and fuel economy, compare favorably against a field of strong competitors such as the Nissan Versa Note, Ford Fiesta and Hyundai Accent.