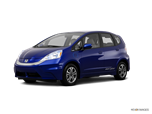 With the 2015 Honda Fit arriving in spring, there is no 2014 Honda Fit except for the limited-production EV. The Fit EV is unchanged and available only for a 3-year lease in California, Connecticut, Maryland, Massachusetts, New Jersey, New York, Oregon and Rhode Island.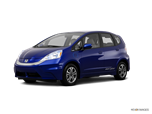 Joining the lineup for 2013, the new battery-electric Fit EV represents Honda's first attempt at a modern electric car in the U.S. market. Given its $37,000-plus sticker price (final cost after the 36-month lease, incentives included), only 1,100 copies will be produced over the next three years, with availability limited to all but a handful of states.
About Honda Fit
2014 is set to be a big year for the Honda Fit, but ironically it's not because there is a 2014 Honda Fit. In fact, the regular Fit is sitting out the 2014 model year as it transitions from the current 2nd-generation iteration to the all-new, 3rd-generation 2015 Honda Fit. While that new hatchback is slated to arrive in spring, 2013-model Honda Fits are expected to be available until then. To add one more twist to the Honda Fit's tale, there actually is a 2014 Fit EV, which is an all-electric version of Honda's appealing subcompact. Unlike the regular model, the Honda Fit EV is limited in both production and availability. But as with its gas-powered sibling, the electrified Fit abounds with versatility and value.