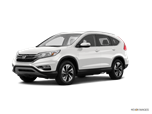 Major changes to the new CR-V for 2015 include the distinctive styling and direct-injected 2.4-liter engine with CVT. There are significant content upgrades, improved occupant protection and innovative new safety features. We highly recommend the new Touring trim, which includes numerous options and represents extraordinary value for the money.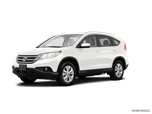 There are no major changes to the 2014 CR-V by Honda.
About Honda CR-V
The compact SUV market is crammed full of competitors, but to take first place they'll have to beat the 2015 Honda CR-V. Against the Nissan Rogue, Ford Escape, Toyota RAV4 and others, the CR-V is the best-selling SUV of the decade and, for 2015, it has even more to like. There's attractive new styling, appealing features and noteworthy technology, and the 2.4-liter direct-injection engine with continuously variable automatic transmission (CVT) delivers more power, performance and fuel economy. The new CR-V is available in multiple trim levels and with front-wheel drive (FWD) or all-wheel drive (AWD). Safety features are class-leading, there's a new Touring upper trim level and, if that isn't enough, the new CR-V represents an exceptional value for the money. No wonder owners love it.