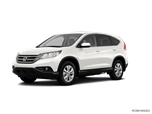 No major changes for 2013.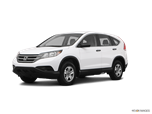 A comprehensive redesign brings more contemporary visual flair and greater functionality to the entire 2012 Honda CR-V package, along with even better fuel economy. It also gains a host of new features, including an available rear-seat entertainment system and an upgraded "intelligent" version of the optional Real Time all-wheel drive.
About Honda CR-V
When the Honda CR-V first appeared in 1997, the SUV landscape had a far different look than it does today. Then, the market was thinly populated with four-wheel-drive wagon/SUV hybrids like the CR-V, and the new Honda was the class of a very small class. These days, steep and steady gas prices have chased many drivers out of their large sport utilities, downsizing in the hopes of economizing. As a result, the roads are thick with crossovers, and the third-generation CR-V rolls onto a far more competitive playing field.