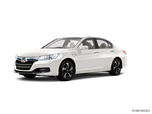 The 2014 Accord Plug-in is Honda's first production plug-in hybrid electric vehicle. This year also marks the return of a regular hybrid version of the Accord, the last of which was seen in model year 2007.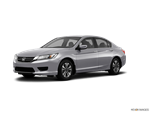 The 2013 Honda Accord is all new inside and out. Sleeker, rippled sheetmetal defines an exterior that has shrunk around an interior that is magically roomier. The 4-cylinder engine has direct injection and is mated to a CVT automatic transmission for better fuel economy, while the V6 has more power and exceptional fuel efficiency. New trims are Sport to capture younger buyers and, at the top, a Touring version.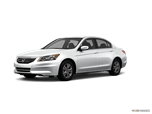 For 2012, every Honda Accord Sedan now includes a USB audio interface as part of its standard equipment.

About Honda Accord
The Honda Accord is a legend in the automotive world, renowned for its reasonable price, excellent build quality, powerful yet fuel-efficient engines and high resale value—and that doesn't even cover its exceptional reputation for overall pleasure of ownership. Over the years the Accord has grown larger and more luxurious, but it has never forgotten its core customers. Their loyalty shines brightly in both the J.D. Power customer satisfaction surveys and repeat purchases. While the Accord's conservative styling is made all the more mainstream by the massive number of cars sold in the U.S., Honda's bread and butter sedan remains an attractive prospect. In sharp contrast to many of its competitors, Honda offers the same top-of-the-line trim levels on both its four-cylinder and six-cylinder models, a practice we wish more manufacturers would employ.