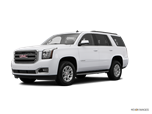 The 2015 GMC Yukon is all new, with new exterior styling, and a fresh and comfortably luxurious interior. But the changes are more than cosmetic: Under the sheet metal is a new chassis and suspension, and the two V8 engines are significantly improved for more power and better fuel economy.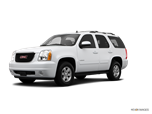 With the all-new 2015 GMC Yukon around the corner, the 2014 model carries over virtually unchanged except for a new exterior paint color – Deep Indigo Metallic. The slow-selling hybrid version has officially gotten the ax, and the 2500 3/4-ton model has also exited the lineup.
About GMC Yukon
If you're buying a GMC Yukon or Yukon XL (the long and longer versions of the big SUV), GMC says there's a 60-percent chance you're getting one of the upscale Denali models. We understand. With its more powerful V8 engine and upscale interior trim, the Denali has offered high levels of content for a more reasonable price than luxury-branded competitors. However, with the 2015 GMC Yukon, we think the Yukon Denali version may actually expand its reach. Why? Because the standard 2015 GMC Yukon – with its new interior, new styling, and newfound refinement – is nicer than the old Denali ever was. That means the new 2015 GMC Yukon Denali moves even higher up the food chain.