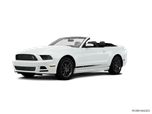 In anticipation of a major redesign next year, commemorating the 50th anniversary of the iconic model, the 2014 Ford Mustang gets only some different paint colors and package contents. The Boss 302 model is dropped and the Shelby GT500's horsepower rating climbs to 662 (previously the temporary "over-rev" spec).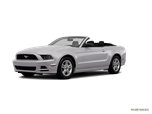 2013 Ford Mustangs receive minor tweaks to their exteriors, front and rear, plus added technology like the Track Apps software to measure performance, upgraded audio systems, and more power from the 5.0-liter V8 engine. A new supercharger gives the Shelby GT500 a monstrous upgrade in power, with its V8 churning out 650 horsepower.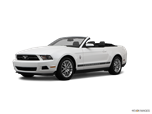 The 2012 Mustang receives a new selectable steering setup that includes Sport, Comfort and Standard modes, and the Mustang Boss 302 limited-run model debuts touting 444 horsepower. New features available on the 2012 Ford Mustang include dual illuminated visor vanity mirrors, a remote garage door opener, the Reverse Sensing System and HID headlamps.

About Ford Mustang
Last year, Americans made the Ford Mustang the best selling convertible in the country, overtaking the long-time leader, the Chrysler Sebring. That was no small feat, considering the Sebring offers a bigger back seat, more trunk space and better fuel economy. But the iconic Mustang offers something even the most tricked-out Sebring can't—instant cool. That's because the Mustang convertible has somehow avoided the genderization we Americans seem to assign such cars. It is seen as neither too masculine nor too feminine, an attribute that allows for a healthy cross-section of shoppers for the V6 and GT trims. Of course, a price tag below $25,000 doesn't hurt, either. In the end, it's a sure bet that even a more expensive price wouldn't deter people from making this convertible number one.