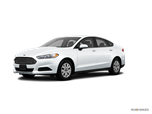 The Ford Fusion has been revamped for 2013 with a new design and high-tech safety features such as adaptive cruise control. Two different turbocharged 4-cylinder engines replace the V6 choices in previous models, and a plug-in hybrid called the Fusion Energi joins the regular Hybrid model, which is now rated at 47 mpg.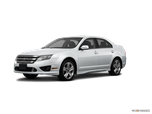 Ford's 6-speed automatic transmission and 17-inch wheels are now standard on the SE trim level.

About Ford Fusion
To compete in today's midsize sedan arena a car needs to stand out, in both style and performance. The Ford Fusion is just such a car—a 180-degree turnabout from the lackluster Ford Taurus it replaces and a major homerun for Ford. Although designed here in the U.S., the Fusion borrows much of its chassis and drivetrain from its Japanese cousin, the Mazda Mazda6. It is the merging of American styling and Japanese hardware that makes the Fusion such a terrific value, offering superior handling, good fuel economy and low emissions (rated as a Partial Zero Emissions Vehicle or PZEV in California). However, almost certainly due to an anticipated lack of much market demand, Ford didn't see fit to place a manual transmission in the V6-powered models, essentially cutting short the Fusion's potential as a bona fide driving enthusiast's car.