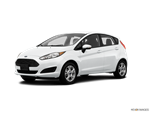 Model year 2014 brings a minor restyle and a major performance boost to the Ford Fiesta line. The ST model, with its 197-horsepower EcoBoost 1.6 engine, becomes the presumptive King Hot Hatch in the sub-compact category. A unique 3-cylinder EcoBoost 1.0 is optional in the other models.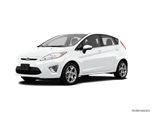 More than the vehicle itself, the Ford Fiesta's order sheet has been revised for 2013 creating a new, more rational alignment of equipment and feature packages. There are now three distinct trim levels – S, SE and Titanium – each of which is available on both Sedan and Hatch body styles.

About Ford Fiesta
The 2014 Ford Fiesta may be the only American sub-compact that can truly stand up to the Honda Fit and Toyota Yaris. Slick Eurostyle looks, outstanding fuel economy and true fun-to-drive chassis tuning do the trick. The Fiesta also loads on features unexpected in this class, including wild interior and exterior colors, a version of Ford's SYNC infotainment system and a dual-clutch automatic transmission. The Ford Fiesta is available as a 4-door sedan and a 5-door hatchback, in S, SE and Titanium trim levels. A new high-performance hatch-only ST model joins the line this year, with a turbocharged 1.6-liter EcoBoost engine. Also new is an available 1.0-liter 3-cylinder EcoBoost engine that Ford says is the most fuel-efficient non-hybrid on the market.