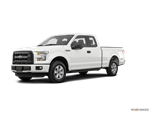 Ford's 2016 F-150 full-size pickup gains the Sync 3 infotainment system, a natural gas/propane fuel-prep package for the V8 engine, new 20-inch wheels and a new Special Edition Appearance package for the XLT. Also new is the Pro Trailer Backup Assist that makes guiding a trailer as simple as turning a knob.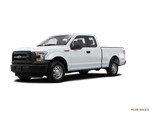 For 2015, the all-new F-150 has a new look, a redesigned frame and a body that's now made of aluminum. There are two new engines available, as well as a new interior with high-tech options, and features that make it easier for the full-size truck to tow and haul.
About Ford F150 Super Cab
Ford took a big risk with last year's all-new F-150, and one would think its success alone should be reward enough. But, the 2016 Ford F-150 pickup isn't resting on its laurels. The F-150's aluminum body and turbocharged EcoBoost V6 engines are unique in the full-size class, leaving the Chevrolet Silverado, Ram 1500 and Toyota Sequoia playing catch-up. The weight savings afforded by the aluminum body result in greater payload and improved fuel economy, as well as help the F-150 achieve best-in-class towing. And, while the EcoBoost V6 has proven it is capable of challenging the best V8s, both the Ram and Nissan Titan now provide a diesel option for their 1500 trucks, something Ford and Chevy have yet to offer.