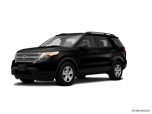 Only minor changes are in store for the 2014 Explorer. Among them are automatic on/off headlights with wiper activation that become standard on all models, and 2nd-row heated seats that are now included in Limited models.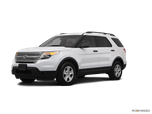 For 2013, a new Sport trim joins the Explorer fleet, offering a twin-turbocharged V6 engine, standard 4-wheel drive, 20-inch sport alloy wheels and two-tone leather-trimmed seats. New features for the Explorer include a passenger-side front knee airbag, available heated steering wheel and auto-dimming headlights.
About Ford Explorer
Ford's latest Explorer is a far different vehicle than those of the generations before it. What used to be a rough and rugged truck-based vehicle is now a sleeker, softer and more fuel-efficient crossover SUV. Gone are features like a 2-speed transfer case and V8 engine that enabled the old Explorer to climb mountains. In their place are more pragmatic features like a rearview camera and the MyFord infotainment system that help parents navigate school parking lots and keep the kids entertained once loaded in back. Like rivals such as the Chevrolet Traverse, Nissan Pathfinder, Dodge Durango, Toyota Highlander, and Honda Pilot, the 3-row 2014 Explorer happily accommodates families. It's not nearly as nimble as some rivals, but the Explorer has an adventurous spirit and snazzy off-road smarts.