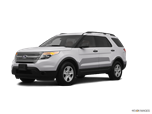 Only minor changes are in store for the 2014 Explorer. Among them are automatic on/off headlights with wiper activation that become standard on all models, and 2nd-row heated seats that are now included in Limited models.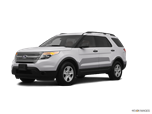 For 2013, a new Sport trim joins the Explorer fleet, offering a twin-turbocharged V6 engine, standard 4-wheel drive, 20-inch sport alloy wheels and two-tone leather-trimmed seats. New features for the Explorer include a passenger-side front knee airbag, available heated steering wheel and auto-dimming headlights.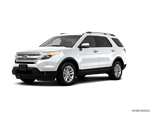 Ford's EcoBoost 2.0-liter turbocharged engine is added to the front-wheel-drive Explorer's option list. The EcoBoost engine produces 240 horsepower when fed premium fuel and is expected to return fuel economy figures in the high 20s.

About Ford Explorer
The Explorer continues to be a strong seller for Ford, despite the recent downturn in SUV sales. Powerful owner loyalty, a reasonable size and the option of a potent V8 engine all contribute to the Explorer's success, despite the vehicle's aging platform and less-than-stellar fuel economy. The Explorer makes a great choice for families looking to get away from a full-sized SUV, as well as for those who need the ride height and four-wheel-drive capability that only a body-on-frame SUV can provide. Although the Explorer has plenty of newer competition, both domestic and foreign, few offer the combination of low price, three-row seating and a powerful V8 engine, not to mention the Explorer's 7,300-pound tow rating.