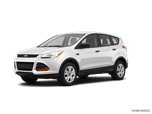 After its complete character overhaul last year, the Ford Escape gets no significant changes for 2014, just a few minor revisions to equipment and packages.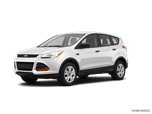 Flaunting not just a new look but a complete character overhaul, the 2013 Ford Escape is even newer than most all-new cars.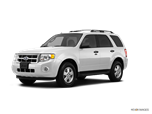 There are no major changes for the 2012 model.

About Ford Escape
Ford's foray into the world of hybrid-electric vehicles appears to have been a short trip. After launching the Escape Hybrid to much fanfare, the company has backed away from its lofty hybrid fleet goals, focusing instead on alternative fuels such as E85. That's a shame, because the Escape Hybrid is an impressive little SUV, touting outstanding city fuel economy and greatly reduced emissions. While the Escape Hybrid costs about $5,000 more than a comparably equipped gasoline Escape, the price is still within reach of most consumers and is nearly $12,000 less than the Toyota Highlander Hybrid. On the other hand, Saturn's VUE passive hybrid costs about $3,500 less, although it cannot match the Escape Hybrid's city fuel economy figures.