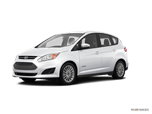 Ford has made no changes to its C-Max Hybrid and Plug-in Hybrid for 2015.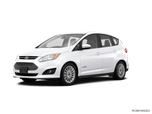 The Ford C-Max sails into 2014 relatively unchanged. New transmission gearing aims to improve fuel economy, while a new approach to fuel-economy labeling results in slightly lower EPA estimates more in line with real-world driving.
About Ford C-MAX Hybrid
Toyota may still hold bragging rights when it comes to best hybrid car fuel economy, but Ford's C-Max for 2015 offers a number of compelling arguments for why second best might be a better choice. When it comes to style, comfort, features and overall driving enjoyment, the C-Max leaves the Prius at the pumps. The 5-door C-Max Hybrid can accommodate four passengers and still have room in back for their gear. Flip down the folding rear seats, and the C-Max's cargo bay rivals some compact SUVs. The C-Max shares its platform with the excellent Ford Focus, which is why we think, when compared to the Prius, the C-Max offers a quieter and more premium-feeling interior, a more engaging driving experience and, frankly, less generic styling.