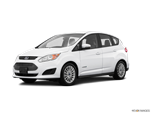 For 2016, the Ford C-Max Hybrid gains some new colors and the addition of the much-improved SYNC 3 voice-activated infotainment system.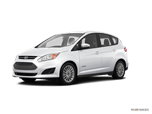 Ford has made no changes to its C-Max Hybrid and Plug-in Hybrid for 2015.
About Ford C-MAX Hybrid
While Toyota's new Prius hybrid can brag about best-in-class fuel economy, Ford's 2016 C-Max offers a number of equally enticing reasons to look toward the blue oval. In the areas of interior design, comfort and technology, the C-Max feels warmer than the ultra-modern Prius layout. The 5-door C-Max Hybrid's tall roof provides excellent accommodations for four adults, plus ample room for their luggage. Fold the C-Max's rear seats flat and you'll find a cargo bay large enough to rival some small SUVs. And, because the 2016 C-Max Hybrid shares much of its suspension bits with the excellent Ford Focus, it offers a smoother, quieter ride than most other hybrids, not to mention a more dynamic driving experience.