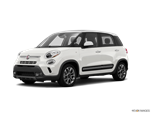 The Fiat 500L enters its second model year with a new 6-speed automatic transmission. Standard on top-line Lounge models and optional on the mid-trim Easy and Trekking versions, this new Aisin automatic replaces the 6-speed Euro twin-clutch automatic that's now offered only on base Pop trims.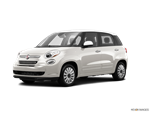 The 2014 Fiat 500L is an all-new car, and marks the second major model in Fiat's U.S. lineup. Compared to the Fiat 500 (aka the Cinquecento), the 500L has 42 percent more interior space.
About FIAT 500L
The 2015 Fiat 500L is the big brother to the 500, and though its name differs by only one letter, the 500L is its own car. Introduced just last year, the Fiat 500L offers much of what the 500 does not: rear seats that adults can actually use, comfortable road manners, and a more substantial presence. Think of the 500L as the more mature, versatile Fiat. Still, this 5-passenger hatchback is hardly stuffy. It retains the whimsical looks, good fuel economy, and Euro appeal that Fiat has conveyed since re-entering the U.S. market a few years ago. The 500L isn't as much fun to drive as the Mini Cooper Countryman or quite the bargain that is the Kia Soul, but for Fiat fans desiring more room, it could be just the ticket.