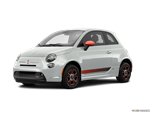 For 2015, the 500 Abarth receives a new 6-speed automatic transmission, while all but the base 500 trim are outfitted with a new 7-inch easier-on-the-eyes/visually sharper TFT instrument cluster (replacing the old analog unit). Streaming Bluetooth and an additional USB port are also new this year.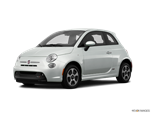 A new 1957 special edition is added, bringing a retro look that defined the original car. Other changes include a new Ivory interior color, new wheels and a revised passenger seat that sits an inch lower to the floor.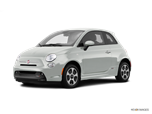 Launched just last year, the Fiat 500 hatchback was soon joined by the slide-open-top 500c cabriolet, followed by the up-power Abarth version late last year. For 2013, a mid-power 500 Turbo model slides in under the aggressive Abarth, and a pure electric, the 500e, makes its debut, initially limited to California.
About FIAT 500e
Many didn't expect a small Italian subcompact to do well in the U.S., but the 2015 Fiat 500 coupe and soft-top cabriolet have confounded the critics. Smaller than the Mini Cooper and Ford Fiesta, the 500's primary attraction are its playful attitude, impressive list of colors and features, attractive price and good fuel economy. Of course, those not interested in cute also have a friend in the 500, that being the performance-oriented Abarth model. Even environmentalists have a seat at the table, thanks to the all-electric Fiat 500e. Now, if only we could get more car companies to see the wisdom of adding color and cleverness to their most affordable models.