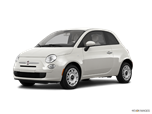 Launched just last year, the Fiat 500 line continues to grow. The standard 500 hatchback was quickly joined by a slide-open-top cabriolet, and then the up-power Abarth version showed up late last year. For 2013, a new mid-power 500 Turbo model fits between the cute hatchback and the aggressive Abarth.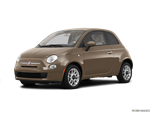 Available in coupe, cabriolet or high-performance Abarth form, the Fiat 500 is more affordable than a Mini Cooper and more gregarious than a Toyota Yaris. Simply put, the 2012 Fiat 500 offers a new mix of economy and style.
About FIAT 500
Do you like sipping espressos at sidewalk cafés while chatting above the erratic screams of passing motor scooters? If you answered yes, oui or si, Fiat has a car for you and is bringing it to the States. The Italian automaker is returning to the U.S. after a 27-year absence – a move facilitated by its new relationship with Chrysler – this time as the small-car brand under the Chrysler umbrella. On one hand, it's easy to call the 2012 Fiat 500 an Italian Mini Cooper: They're both small cars with big personalities, they both have storied pasts dating back to the late 1950s and neither has been a true player in the U.S. market until their most recent incarnations. But take a quick spin in each, and a peek at their window stickers, and you'll see just how different they are.