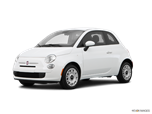 For 2016, the 500 gains a new Easy trim, offering more features and upgrades than the base Pop while retaining a low entry price. The 500 now offers the UConnect 5.0 system with 5-inch touch screen, Bluetooth and integrated voice commands. Oregon joins California in offering the 500e electric model.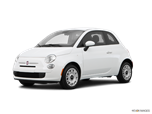 For 2015, the 500 Abarth receives a new 6-speed automatic transmission, while all but the base 500 trim are outfitted with a new 7-inch easier-on-the-eyes/visually sharper TFT instrument cluster (replacing the old analog unit). Streaming Bluetooth and an additional USB port are also new this year.
About FIAT 500
The 2016 Fiat 500 coupe and its drop-top doppelganger, the 500c, have surprised a lot of skeptics. The duo prove that not only can a frugal small car be fun and colorful, it can also win over the hearts and minds of Americans accustomed to larger modes of transportation. Although not as large as a Mini Cooper Hardtop or Ford Fiesta, the 500 makes up for its lack of rear-seat room with its playful attitude, lengthy list of features and wide model range that includes the performance-oriented Abarth and all-electric 500e. Better still, the 500's detailed design both inside and out doesn't equate to an exorbitant price tag, making us question why more car companies don't follow suit.