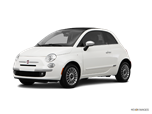 Launched just last year, the Fiat 500 line continues to grow. The standard 500 hatchback was quickly joined by a slide-open-top cabriolet, and then the up-power Abarth version showed up late last year. For 2013, a new mid-power 500 Turbo model fits between the cute hatchback and the aggressive Abarth.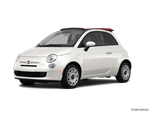 Like its hatchback sibling, the new 2012 500 Cabrio draws on the original – and even smaller – 1957 Fiat "Nuova Cinquecento" for conceptual inspiration but overlays that canvas-crowned neo-classic vision with 21st century design and engineering upgrades.
About FIAT 500
Hot on the heels of its hatchback sibling, the 2012 Fiat 500 Cabrio has begun rolling into the automaker's 58 sales "salons" currently located in 25 states (although both figures are set to rise substantially by year's end). Unofficially dubbed the Fiat 500c, this soft-top runningmate shares key styling and mechanical bits with its hard shell kin but adds unique sun-runner flair to the mix, highlighted by a cleverly-executed power-activated slide-back top. Available in Pop and more upscale Lounge trim levels, the diminutive 500c is set to square off against its primary foe, the Mini Cooper Convertible, armed with an impressive array of standard features, outstanding build quality and a very attractive pricing strategy.