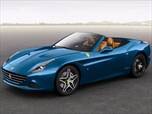 While the car's dimensions are largely unchanged, Ferrari's 2015 California T gets a new, turbocharged engine with more power and better fuel economy, fresh exterior and interior designs, faster-acting Magnaride shocks and an upgraded infotainment system.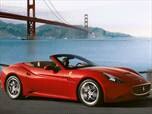 After shedding nearly 30 pounds last year, Ferrari's convertible California sports car cruises into 2014 with no major changes.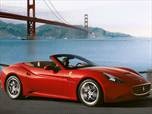 Those who fear that this combination convertible/coupe is too soft should take comfort in knowing that the California has gained 30 horsepower and lost 30 kilograms (roughly 66 pounds) of weight for 2013, thus ushering in its new moniker of California 30. For those craving more cornering prowess, there is the Handling Speciale package.
About Ferrari California
If there's such a thing as an everyday Ferrari, the 2015 California T is it. This is the new and improved formula Italian exotica for daily use. Faster yet more fuel-efficient than last year's model, the new T is the closest thing you'll find to sensible shoes in the Ferrari showroom. It's the least expensive stallion in the Prancing Horse stable, yet with its retractable hardtop, generous stash space and ability to calm rude road surfaces, arguably the most livable. A once-over for 2015 with help from esteemed design house Pininfarina has upped this GT's gorgeous factor. Those top-of-the-line Mercedes-Benz SL-Class and Audi R8 models you're looking at – they're not Ferraris.