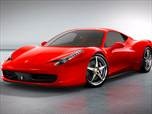 This is the last year for the Ferrari 458, as it will be replaced with the upgraded, turbocharged 488 next year. However, we're going to go out on a limb and suggest that Ferrari won't be offering year-end clearance sales on them.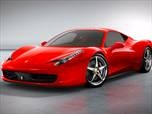 The limited-production Ferrari 458 Speciale joins the 2014 lineup. It is basically a lighter, quicker, better-handling and more powerful version of the Italia. Side Slip Control software makes the Speciale the best-handling Ferrari in the 458 stable.
About Ferrari 458 Italia
There's nothing quite like a Ferrari, and fans of the Italian exotics will tell you there are few Ferraris like the 2015 Ferrari 458. Already boasting a pedigree edge over rivals like the Audi R8 V10 and Lamborghini Huracan simply because of its breeding, it boasts a considerable performance advantage as well. Using its racing expertise, Ferrari has imbued the 458 Italia and 458 Spider with a 562-horsepower V8 teamed with a 7-speed dual-clutch gearbox. It also boasts a design that not only looks breathtaking, but includes features like active winglets in front that deform at speed to improve downforce and aerodynamics. It's all managed by a race-inspired suspension that, with little modification, underpins the race-ready 458 Speciale models.