Fair Purchase Price:
What You Should Pay for a New Car
We've crunched the numbers to give you the definitive resource for new car pricing, with an unbiased ("fair") sense of what you should pay.
Updated weekly with the latest information, our Fair Purchase Price helps you buy with confidence.
Fair Purchase Price is based on:
Data from 1000s of Actual Purchases
Supply and Demand
Regional/seasonal Variations
Over 85 Years of Values Experience
All About Fair Purchase Price
How Does It Help You Feel Confident of a Good Deal?
Sometimes You Have Less Room to Negotiate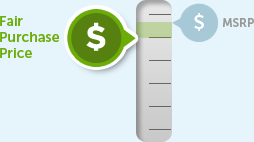 If you're looking at the newest, hottest, or most in-demand car, you may have to settle on a price closer to MSRP (aka "sticker price").
Other Times, There's More Potential for Savings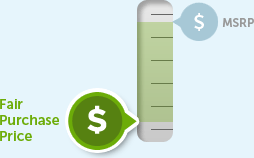 If sales are slow or you are buying last year's model, the Fair Purchase Price might be far below MSRP and close to what the dealer pays (Invoice).
Now, Compare Cars by Class or Select Your Own
Choose a class from the column below or create a custom list with up to 5 vehicles.