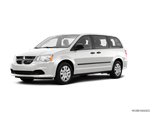 There are no major changes for the 2016 Dodge Grand Caravan minivan.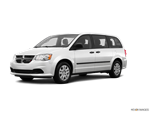 This year, Dodge ups the value quotient on the Grand Caravan minivan with two new Plus Packages, which bundle popular features at a discount.
About Dodge Grand Caravan Passenger
The minivan market has shrunk over the years, but the 2016 Dodge Grand Caravan remains a major player, right alongside the Honda Odyssey and Toyota Sienna. The Grand Caravan's clean, boxy exterior may look boring compared to the more stylish designs from Honda, Kia and Nissan, but it provides maximum interior space, which is what families care about most. Inside, features such as the 2nd-row Stow `n Go seating give the big Dodge an advantage over other minivans, as does its low sticker price. And, although the entry-level AVP trim costs thousands less than its rivals, the Grand Caravan delivers the most powerful V6 engine in its class, standard.