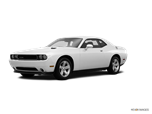 There are no significant changes to the Dodge Challenger for 2014.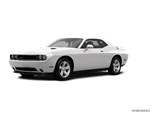 Available in a variety of trims including the newer Rallye Redline, the Challenger coupe carries over mostly unchanged for 2013. New exterior colors are available, and improvements have been made to the optional Garmin navigation system. SRT8 392 models have selectable suspension settings and standard launch control for maximizing acceleration.
About Dodge Challenger
For all those who missed the muscle cars the first time around, they're back, the 2014 Dodge Challenger is right there with the Ford Mustang and Chevy Camaro and they're all far better than their ancestors. In the intervening decades, technology has made huge leaps, and the 2014 Challenger, as with the Mustang and Camaro, is better in every way: It's far quicker, handles far better, rides far better, and has far better brakes. It's also far more efficient and far more reliable. The higher-performance versions of the Mustang and Camaro are probably slightly faster on the track, but the Challenger has more interior room, has looks closer to the original, and has something the others don't: Available Hemi V8 power.