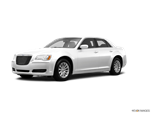 For 2014, the Chrysler 300 continues without any significant changes.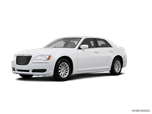 For 2013, the base Chrysler 300 receives standard leather seating, an 8.4-inch voice-controlled touchscreen radio and heated front seats. The 300S gains a 300-horsepower upgrade. A limited-run Glacier Edition includes AWD and unique design appointments, while the SRT8 gets an improved adaptive dampening suspension and standard launch control.
About Chrysler 300
There was a time when the staple of American luxury cars meant a huge 4-door sedan with a big V8 engine and rear-wheel drive (RWD). The 2014 Chrysler 300 is one of the last of that breed, but it's more. It's available with a strong and efficient V6 and all-wheel drive (AWD), and there's also a super-performance choice in the SRT8. And the Chrysler 300 has road manners that are world-class, with a ride quality that matches the upper-end Lexus models and handling that competes with some of the best German sports sedans. Perhaps it's one of the last of an American breed, but the 2014 Chrysler 300 is far, far better than its ancestors ever were.