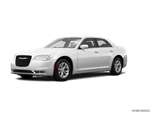 For 2015 the Chrysler 300 receives updated interior and exterior design, new safety features that include autonomous emergency braking, and an 8-speed automatic transmission across the board. The new, top-line Platinum version is nice enough to pass for a luxury car. The performance-oriented SRT8 version is no longer offered.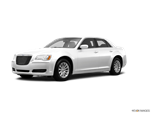 For 2014, the Chrysler 300 continues without any significant changes.
About Chrysler 300
Chrysler's 300 for 2015 is a throwback to big, rear-wheel-drive sedans of yore, yet it is sophisticated enough to be relevant today. Updated for 2015 with fresh exterior styling, upgraded technology and advanced safety features, the Chrysler 300 is a tempting choice for buyers seeking a roomy and powerful sedan at a good value. The 300's standard rear-wheel-drive (RWD) layout sets it apart from full-size sedan rivals such as the Ford Taurus, Chevy Impala, Toyota Avalon and Hyundai Azera, while available all-wheel drive (AWD) and a Hemi V8 engine offer added appeal. A new Sport mode enables livelier handling, but in general the 300 puts comfort over performance. Starting just over $32,000, the 2015 Chrysler 300 brings a lot of car for the money.