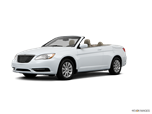 The 2013 Chrysler 200 receives only modest changes, with the popular S trim remade as a package for the Touring and Limited trims. A new 5-year/100,000-mile powertrain warranty backs the 200, and the convertible gets an upgraded suspension for a more engaging driving experience.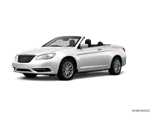 Forget everything you ever knew about the last Sebring you rented. The 200, while still based on the same basic car, received a magical transformation in 2011. An all-new premium interior, upgraded powertrains and a delightfully refined suspension erased nearly every shortcoming of the old car, then wrapped the new goods in sharp styling.
About Chrysler 200
TV watchers have seen the impressive new Chrysler 200 ad with the tagline, "Imported from Detroit." It touts Michigan's motor city as a place where proud, hard-working people design and build excellent automobiles, and the new 2011 Chrysler 200 - an extensively retouched and re-engineered Sebring - as one of their best. And, if we hadn't examined and aggressively test-driven it ourselves, we might be skeptical. The unrefined mid-size Sebring was hardly one of Chrysler's finest, but this new 200 is indeed a huge improvement...perhaps not a new leader in the cutthroat-competitive mid-size segment but fully competitive and worthy of consideration.