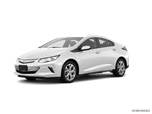 The 2016 Chevrolet Volt is all-new this year. There's strikingly good styling inside and out, increased electric-only range, better fuel economy from a new range-extending engine that now uses regular gasoline, a small center position in the rear for 5-passenger capacity, and excellent Apple CarPlay iPhone integration.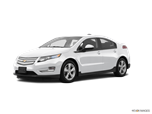 The 2015 Chevy Volt sees a few minor changes before an all-new model debuts for the 2016 model year. The battery capacity increases slightly – although the official range remains unchanged – and OnStar gains 4G LTE, allowing the Volt to be a Wi-Fi hot spot with a subscription.
About Chevrolet Volt
The next-generation 2016 Chevrolet Volt improves significantly on its predecessor, with a better all-electric range – an easily attainable 53 miles – and up to 420 miles of total range thanks to a more fuel-efficient engine. But it's not just more efficient. It's better to drive, with a nicely sorted suspension, good steering and decent power from its unique drivetrain. The interior replaces gimmicky capacitive-touch surfaces with actual buttons and Apple's excellent CarPlay iPhone integration. It can seat five people – for a short period of time at least – and it looks great. With a starting price of about $34,000 before federal and state EV credits, the Volt is going to give Prius and other EV buyers pause.