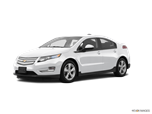 The 2015 Chevy Volt sees a few minor changes before an all-new model debuts for the 2016 model year. The battery capacity increases slightly – although the official range remains unchanged – and OnStar gains 4G LTE, allowing the Volt to be a Wi-Fi hot spot with a subscription.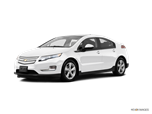 The Chevrolet Volt sees no major changes for 2014.
About Chevrolet Volt
Neither a conventional Prius-like hybrid, nor a pure electric like the Nissan Leaf, the 2015 Chevrolet Volt tries to be a bit of both. For about 30-40 miles, the Volt will run in a pure-electric mode, even at freeway speeds. That's not a huge range, but Chevrolet insists it's within the average daily driving distance for 80 percent of drivers. Should your battery be depleted, no worries, as there's a gasoline engine under the hood that acts as a generator to keep you going for another 340 miles or so with an EPA-estimated mileage of about 40 mpg. The best news is that, unlike competitors such as the BMW i3, the Chevy Volt isn't awkward or ungainly. In fact, inside and out, it's pretty cool.