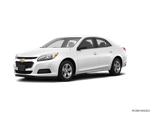 The biggest change to the 2015 Chevy Malibu is the addition of 4G LTE technology to OnStar. This allows the Malibu to act as a Wi-Fi hotspot, allowing computers, smartphones and tablets access to the Internet, as long as there's a 4G connection.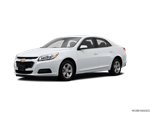 2014 Malibu models with the standard gasoline engine get fuel-saving start-stop technology to cut down on idling, and turbo models' torque has been increased to 295 lb-ft. The sedan's front end design has been tweaked, while rear-seat kneeroom has grown. Suspension and chassis tweaks aim for a smoother ride.
About Chevrolet Malibu
Chevy's mid-size Malibu, like most GM passenger cars, suffered corporate neglect in the 1990s and early 2000s as customers – and the company's engineering attention and budget – increasingly shifted toward trucks and SUVs. Still, the plain-looking previous Malibu has drawn kudos as a solid, reliable, high-value contender and has sold fairly well. Fresh from last year's complete makeover, Chevrolet's Malibu has bolted from middle-of-the-road contender straight to the top of the mid-size sedan game. The 2009 Malibu looks wonderful, is solidly built and carefully crafted inside and out, offers good fuel economy, drives wonderfully and is priced to sell in serious volumes. There is even an affordable "mild" hybrid version that performs better than the base four-cylinder car and gets four miles-per-gallon better in city driving.