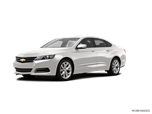 All-new for the 2014 model year, the Impala offers big gains in suspension and a stiff-yet-reasonably-light body structure. There's an inch more room between the front and rear wheels, and Chevy's designers penned a very good-looking body, albeit with less drama than the Charger, Chrysler 300, or even Taurus.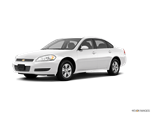 With an all-new 2014 model waiting in the wings, the Chevy Impala sees only minor updates for 2013. A Crystal Red paint finish is added to the exterior color palette, and a new Luxury Edition Package featuring leather, power heated front seats and a Bose premium audio system is available for LT models.
About Chevrolet Impala
Americans have always loved large sedans, and the Chevrolet Impala is one of the most beloved and enduring of those "full-size cars." But in the past few years, consumer desire for more fuel efficiency chipped away at the size of the large-car segment, helping to send Impala sales downward. With the introduction of the 2014 edition of the Chevy Impala, the company is out to change all that. Impala product planners believe that their newest creation has the prerequisites to get them back in the game, even when fuel economy is a concern thanks to the mild-hybrid Eco model. We've driven the new Impala a lot, and if you're eyeballing a Dodge Charger, Ford Taurus or Toyota Avalon, then the Impala should be added to your list.