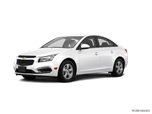 For 2015, Chevrolet updates its compact 4-door Cruze sedan with new exterior styling and some minor interior upgrades. Siri Eyes-Free and OnStar 4G LTE with Wi-Fi hot spot are new options this year.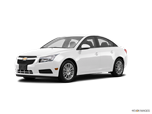 The big news for 2014 Cruze models is the availability of a turbodiesel engine. This is the powerplant of choice in about 40 percent of European Cruze models because of its fuel economy (40-plus mpg) and power output. Plus, we named it to our list of the 10 Best Sedans Under $25,000 for 2014.
About Chevrolet Cruze
Where foreign automakers once dominated the compact-car segment, we now see the domestic industry making a resilient comeback. Leading the pack is the 2015 Chevrolet Cruze compact sedan, a thoroughly complete small car offering an impressive array of features and trims. In a matchup with such heavyweights as the Honda Civic and Toyota Corolla, the Cruze offers more engine choices, including a fuel-efficient diesel. The Cruze feels more substantial than most economy cars, with a solid feel, an extremely quiet cabin and ride and handling comparable to many midsize sedans. By adding the latest high-tech features, Chevy hopes to lure away younger buyers currently shopping for cars like the Ford Focus and Hyundai Elantra.