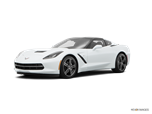 Changes for the 2016 Chevrolet Corvette are mostly cosmetic. A new flat-bottom steering wheel is added, as is a power-cinch feature for the coupe hatch and convertible trunk. New options include a front curb-view parking camera, Magnetic Ride Control on Stingray models and Apple's CarPlay capability via the MyLink app.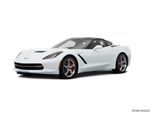 The 2015 Chevrolet Corvette Stingray introduces several upgrades. First and foremost is the Z06 model, available in coupe and convertible, which offers 650 horsepower plus other enhancements. Then there's the new 8-speed automatic transmission, plus fresh interior trim and other upgrades aimed at solidifying the C7 as the true King of Corvettes.
About Chevrolet Corvette
Chevrolet's Corvette coupe and convertible for 2016 is a car just about anyone could love, be they buy-American diehards or the most meticulous enthusiast. Easily the rival of cars like the Porsche 911 and Ferrari 458 Italia, the Corvette leaves both in the dust with a ridiculously low price. And, while the upcoming 700-plus-horsepower Dodge Viper should prove a challenge, the Viper lacks the Corvette's sophisticated suspension and interior that help make it a livable daily driver. From its sinister styling to its outrageous V8 engine, the 2016 Chevrolet Corvette is nearly untouchable. If you're willing to pay more, the Corvette Z06 offers 650 horsepower and an even more aggressive suspension, making it the most powerful, best-handling model in Corvette history.