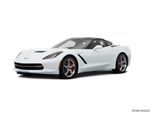 The 2015 Chevrolet Corvette Stingray introduces several upgrades. First and foremost is the Z06 model, available in coupe and convertible, which offers 650 horsepower plus other enhancements. Then there's the new 8-speed automatic transmission, plus fresh interior trim and other upgrades aimed at solidifying the C7 as the true King of Corvettes.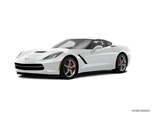 The Corvette Stingray is all-new for 2014. The convertible was added to the lineup shortly after the coupe debuted, and a supercharged Z06 model with at least 625 horsepower will debut for the 2015 model year.
About Chevrolet Corvette
The newest 7th-generation C7 Chevrolet Corvette is a car that even purist sports-car lovers can openly lust for, taking the fight to longtime rivals like the Porsche 911, while simply leaving the Dodge Viper in the dust. With exterior and interior styling that's as striking as it is uniquely American, and an incredibly powerful standard V8, the Corvette is nearly untouchable. But that's not enough, as this year, Chevrolet tries to erase that "nearly" from the equation with the 2015 Corvette Z06 coupe and convertible. With 650 horsepower, the new Z06 is more than just the most powerful Corvette ever, or even the most powerful car from General Motors. It's the best Corvette ever. Also among the changes are a new 8-speed automatic and an even better interior.