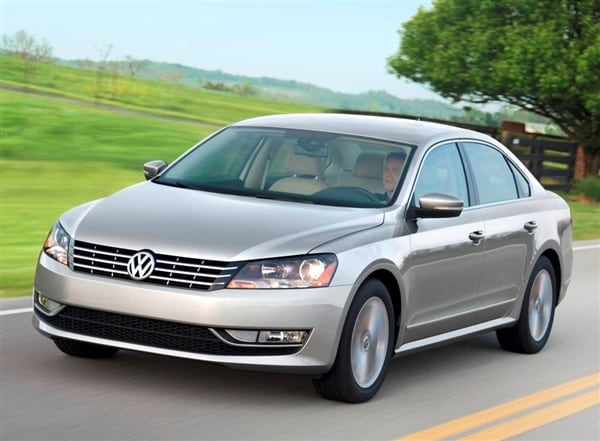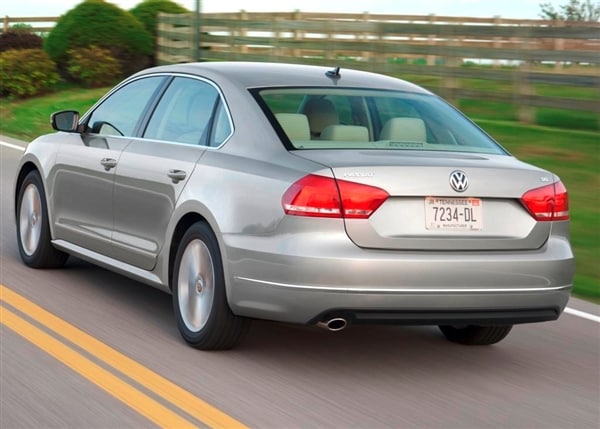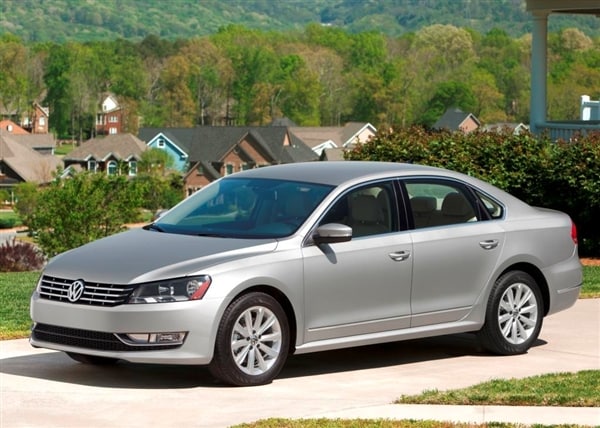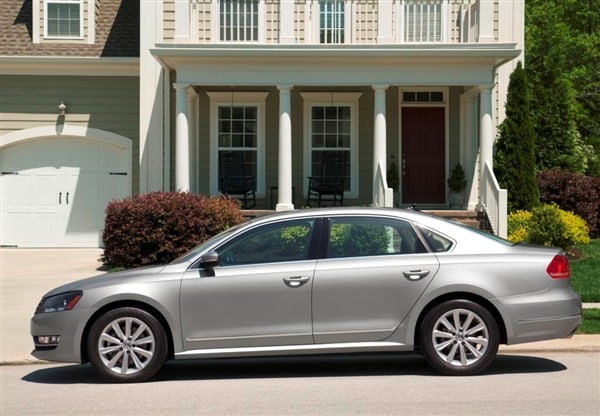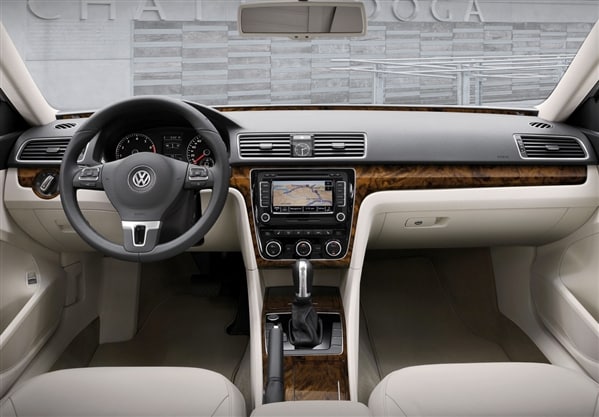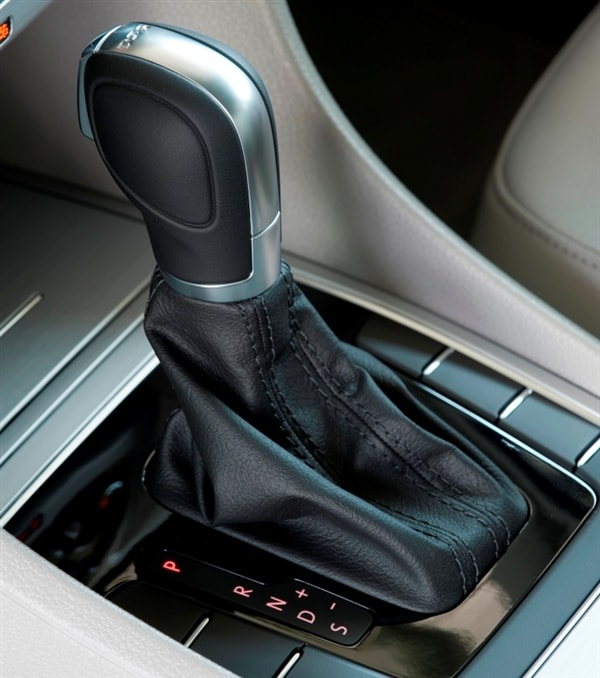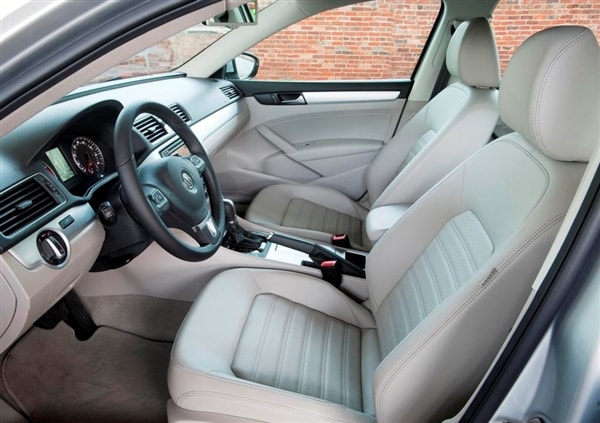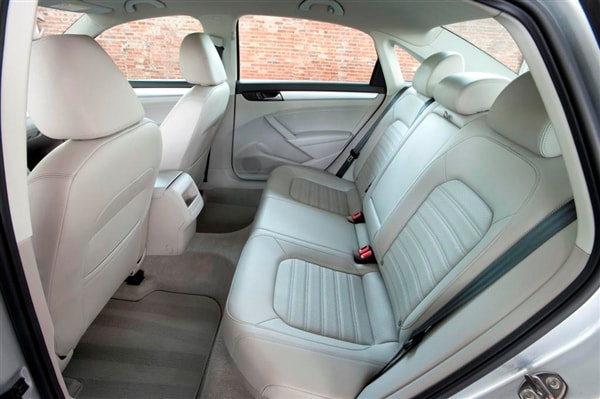 On a mission to win new friends, the Passat has covered some serious ground.
Although it can't yet claim the kind of absolute sales numbers racked up by front-running rivals like the Accord or Camry, Volkswagen's Passat continues to quietly but steadily attract more buyers in the hotly contested midsize sedan segment. Designed specifically for the North American market and built at Volkswagen's state-of-the-art assembly plant in Chattanooga, Tennessee, the U.S.-spec Passat is larger than its European counterpart but retains much of that car's dynamic handling character. Offered in a host of trim levels and powertrain choices -- including the mileage-maxing TDI turbodiesel - this stylish, spacious and capable 4-door matches German design and build quality with top safety ratings and attractive pricing.
Driving It
Some pertinent observations from our full review of the 2014 Passat provide a good indication of its versatile nature: "The new 1.8-liter turbo is a strong performer, offering the same horsepower as the outgoing 2.5-liter unit while providing more torque at a lower rpm. The 2.0-liter turbocharged diesel engine, however, is our pick for performance and fuel economy, with enough low-end torque to shame some V6s. Beyond its numerous engine choices the Passat offers a comfortable, quiet interior built of high-quality materials and assembled to perfection."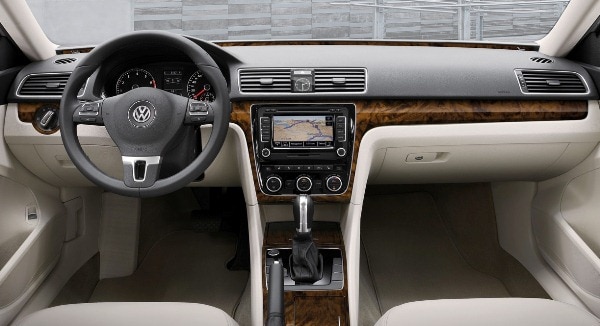 Plaudits for the Passat
The 2014 Volkswagen Passat again earned a spot on this year's list of the 10 Best Sedans Under $25,000, and has garnered positive reviews from consumers impressed with the Passat's fuel economy, space, and sportiness.
What Lies Ahead
A smoother, more fuel-efficient turbocharged 4-cylinder engine effectively replaces the Passat's idiosyncratic 5-cylinder engine for 2014.
The Journey of 5,540 Miles

We've had a Volkswagen Passat TDI in our long-term vehicle evaluation fleet since May 2012. Early on we drove it more than 5,000 miles from California to Tennessee and back -- which made for a fun video -- and its exceptional mileage, roomy interior and excellent highway steering feel have made it the first choice for several Southwest road trips. Read what our extended experience has taught us about the Passat.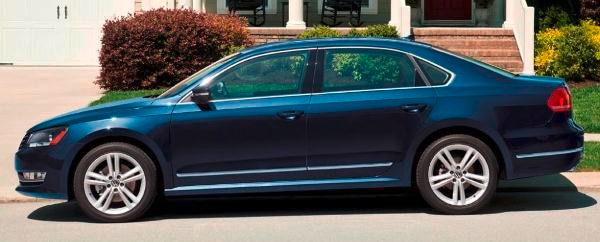 Build and Price a Passat
The 2014 Volkswagen Passat opens with a starting sticker price under $22,000 and stretches beyond $35,000. Build and price your 2014 Volkswagen Passat to unlock its Fair Purchase Price, 5-Year Cost to Own and more.
Playing the Field
While the Volkswagen Passat was the car of choice for more than 100,000 U.S. buyers last year, it might not be the perfect fit for you. There are 12 midsize sedans to choose from in the current class, and we've brought all of them together to help you find the one that best meets your needs.