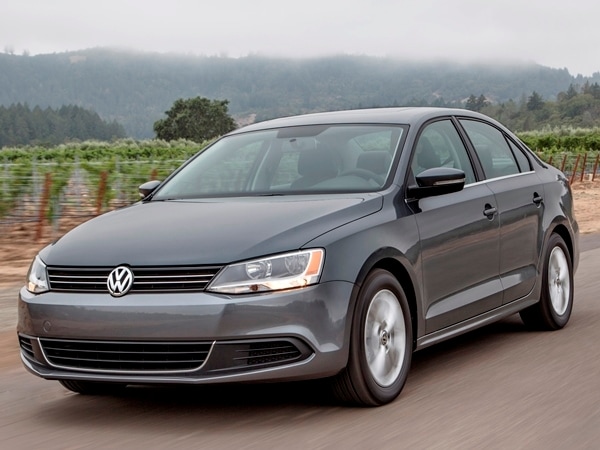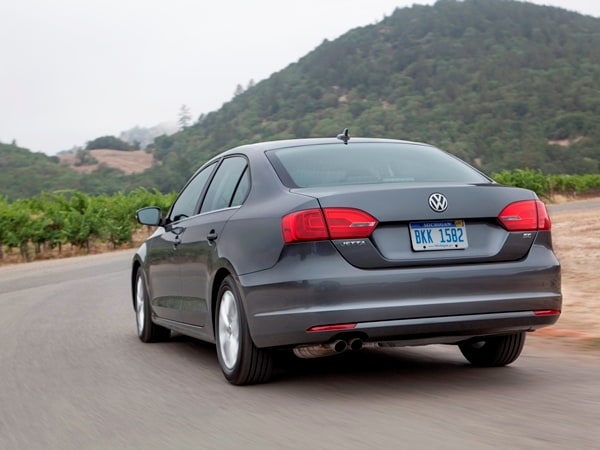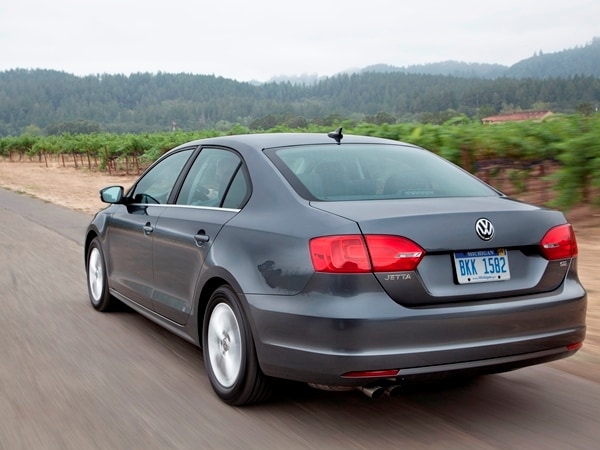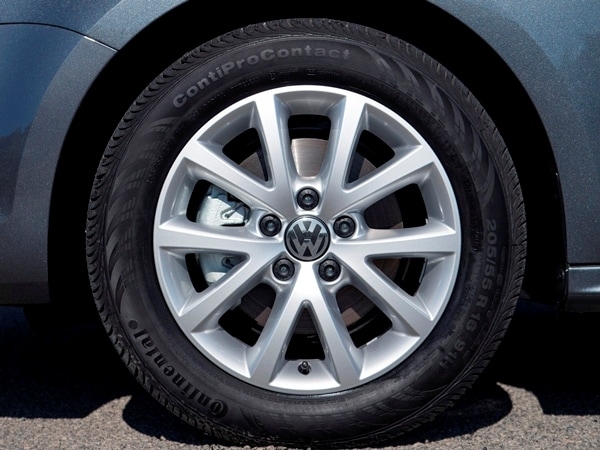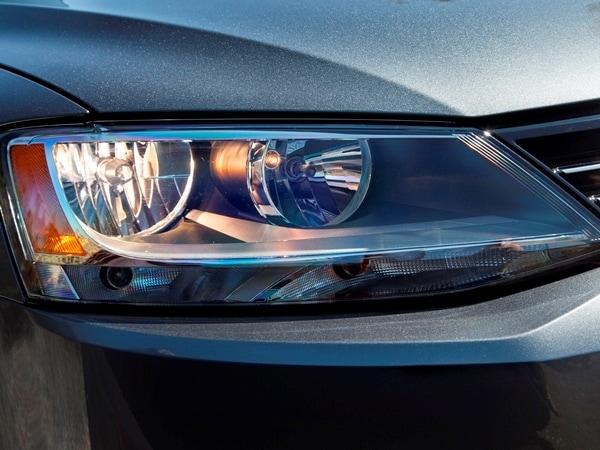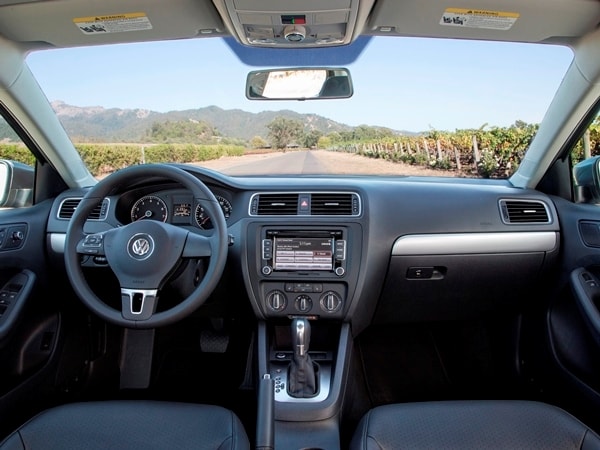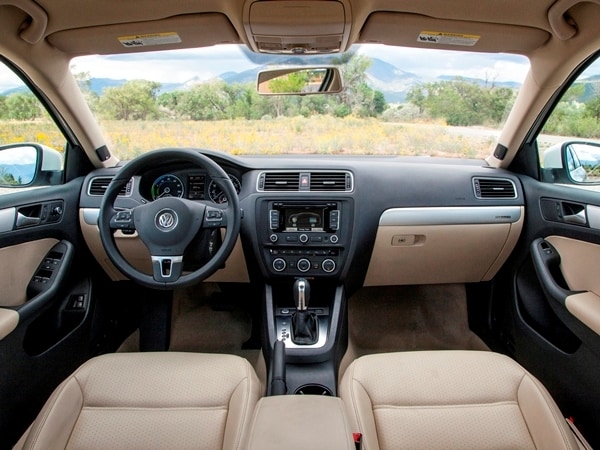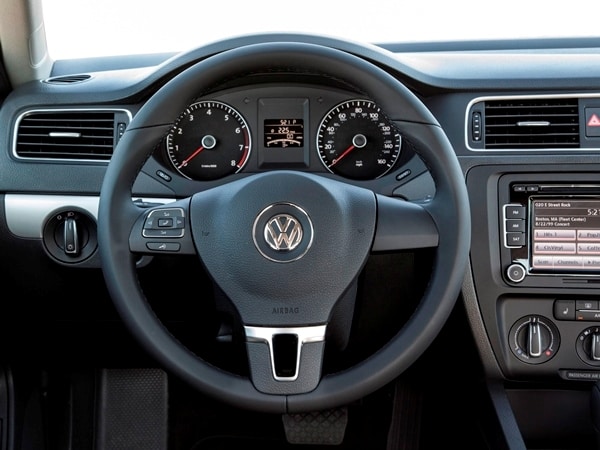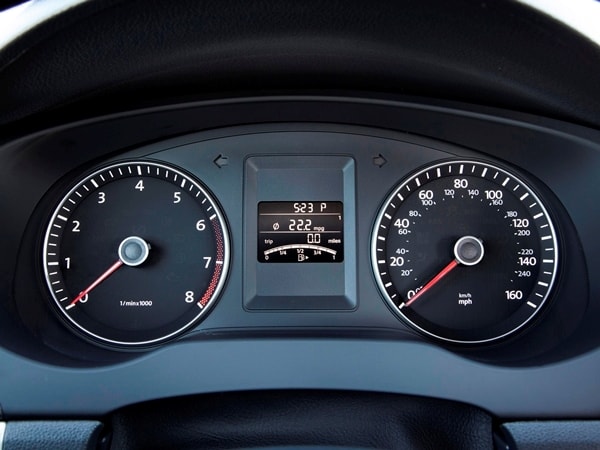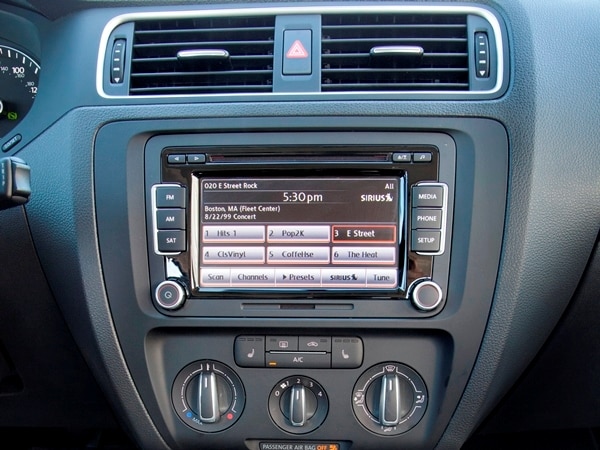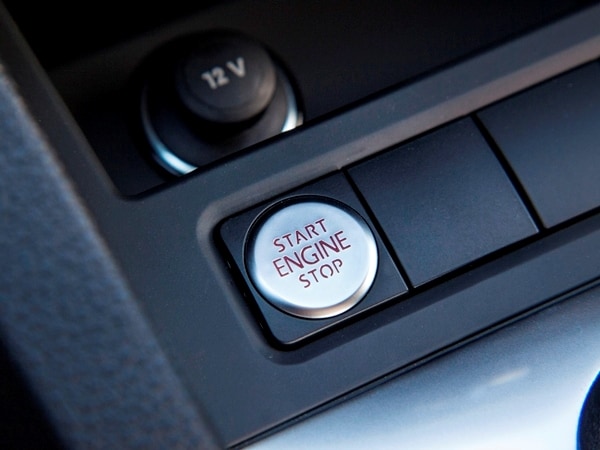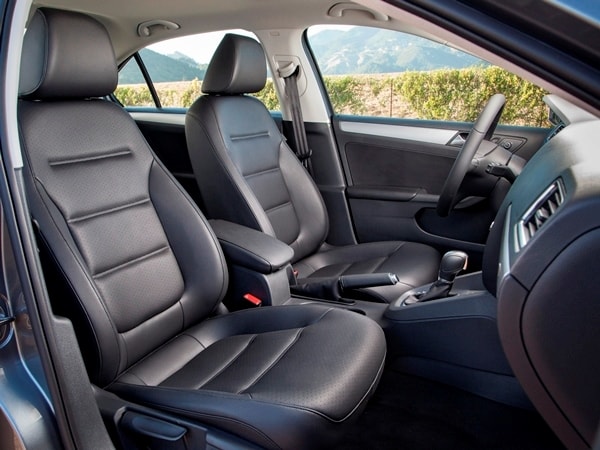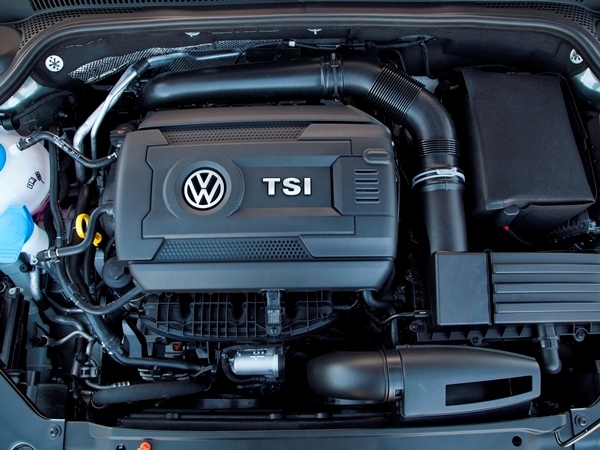 The European sedan of mainstream compact cars.
The 2014 Volkswagen Jetta is the most affordable European sedan in America. Developed to the highest public road standard in the world -- there are still long stretches of German autobahn with no speed limit -- the Jetta has the solid chassis, firm feel, and decisive responses required for an environment where fast lane speeds still average about 120 mph. The Jetta lineup is also among the most diverse in the category, with powertrain choices ranging from diesel to hybrid to three different gas engines, in addition to a wagon version.
At the Wheel
From our 2014 Volkswagen Jetta review: "Combining the best value, efficiency and fun-to-drive dynamics are models equipped with the new 1.8-liter turbocharged-4 and TDI clean-diesel models. The former feels like a baby GLI, especially with a manual transmission, while the diesel models have loads of torque for quick off-the-line acceleration." Read the full review.
What's New?
The Jetta's bread-and-butter 5-cylinder engine has been replaced for 2014 with a 1.8-liter turbocharged 4-cylinder engine that delivers better power and much improved fuel economy. And all models now feature a sophisticated multilink rear suspension for improved ride and handling.
Awards
Recent accolades for the Volkswagen Jetta include recognition as one of the 10 Best Sedans Under $25,000, and a spot on our list of 10 Coolest Cars Under $18,000.
Build and Price
The 2014 Volkswagen Jetta lineup starts at $17,540 and tops out around $26,000 for a loaded SEL model, while GLI, TDI diesel and hybrid models can run higher than that, with the hybrid stretching into the low $30,000 range. Build and price your own 2014 Volkswagen Jetta right here at KBB.com to unlock Fair Purchase Price, 5-Year Cost to Own and more.
Shapes
In addition to a formal 4-door sedan, the Jetta is also available as a conventional 5-door wagon, the Jetta SportWagen, a rarity in this age of crossover sport-utilities. The Jetta sedan and Golf hatchback aren't as closely related as they used to be, but the pricier, more refined Golf is still an intriguing Jetta alternative.
Owners Say
Although Teri from Wisconsin found the Jetta's low ground clearance and front spoiler to be occasionally problematic in deep snow and slush, she is otherwise a solid fan: "My beautiful little Jetta SEL Premium has been a pure pleasure since we leased her new. The combination of sophisticated interior, exterior, upgraded wheels & tinted glass as well as Fender sound system makes seeing it in the garage & driving it a complete delight. It is so similar in looks to a Mercedes that I almost walked up to the wrong car once! I know I paid a lot less and have probably a more dependable vehicle." Read more Volkswagen Jetta consumer reviews.
Other Compact Cars
The 2014 Volkswagen Jetta is one-of-a-kind, but that doesn't mean it's the only stylish, fun-to-drive compact sedan out there. Check out all your alternatives and find out what else is happening in the compact car segment.
Popular at KBB.com