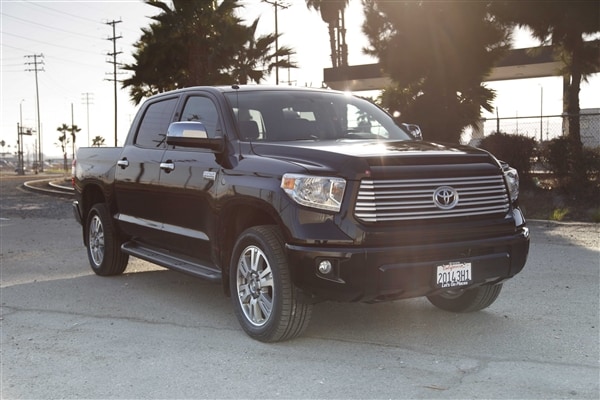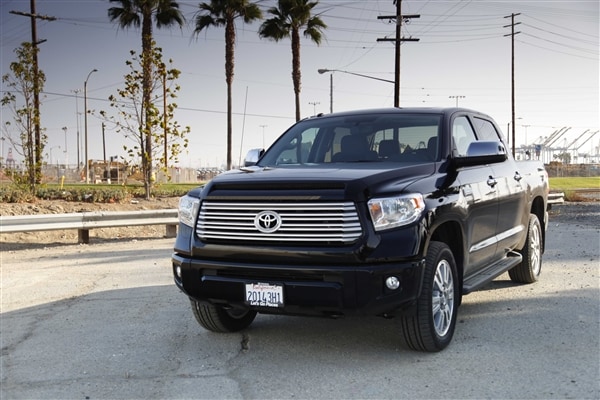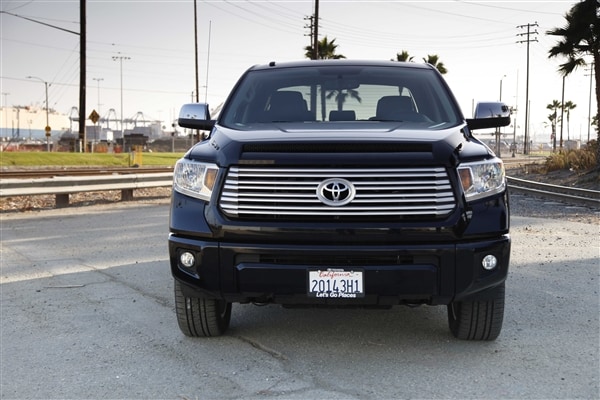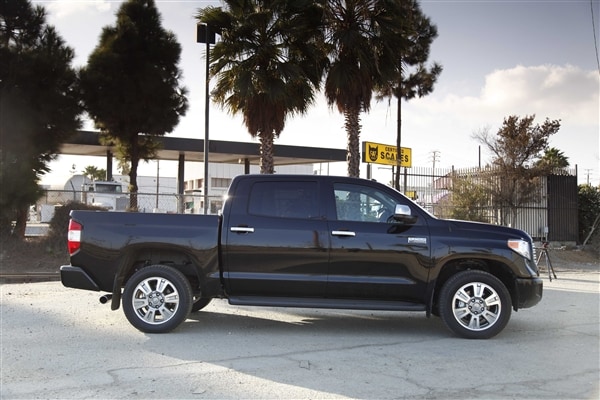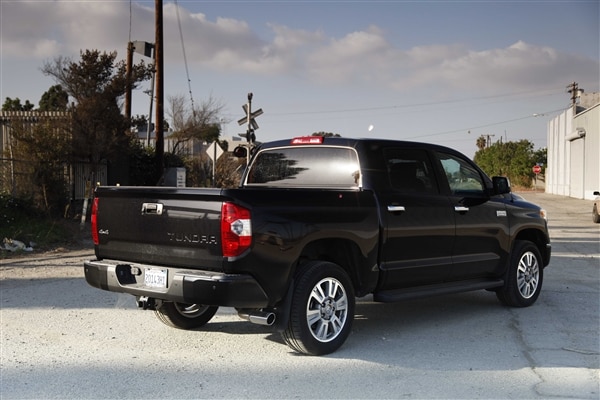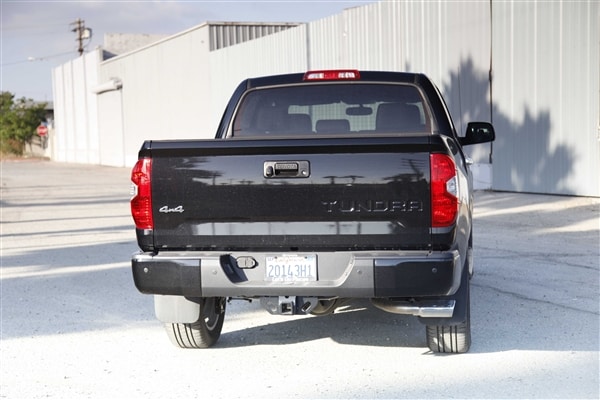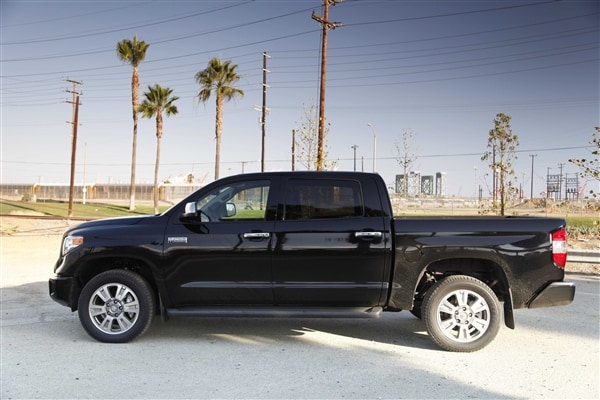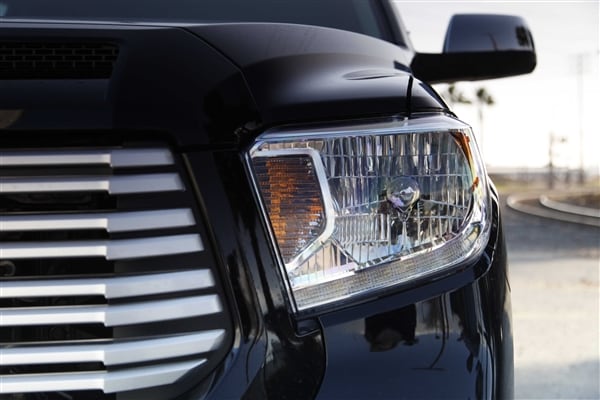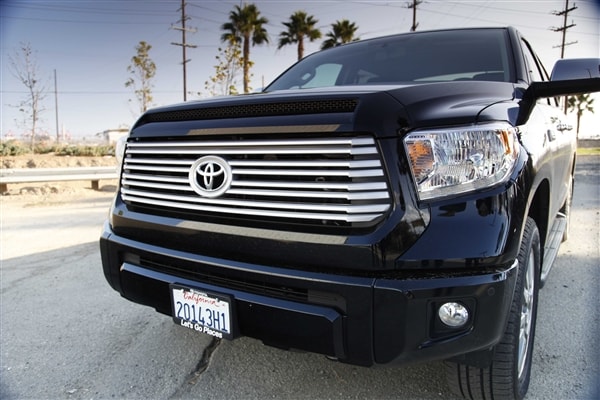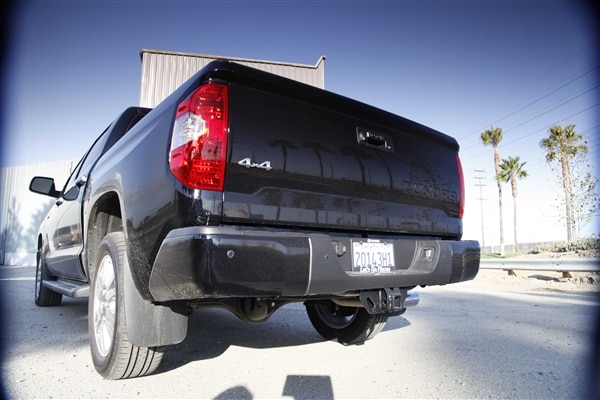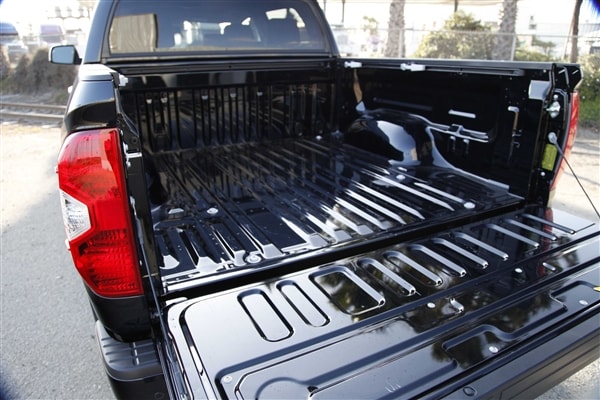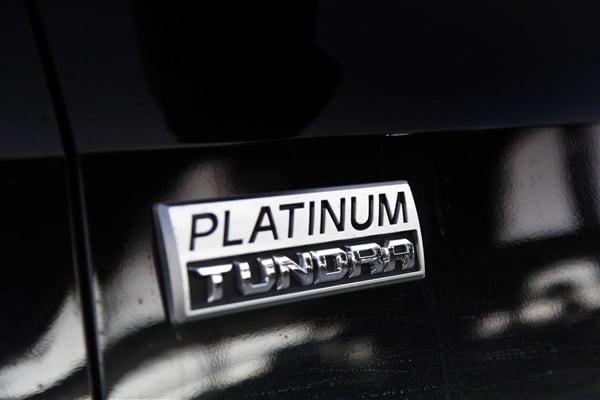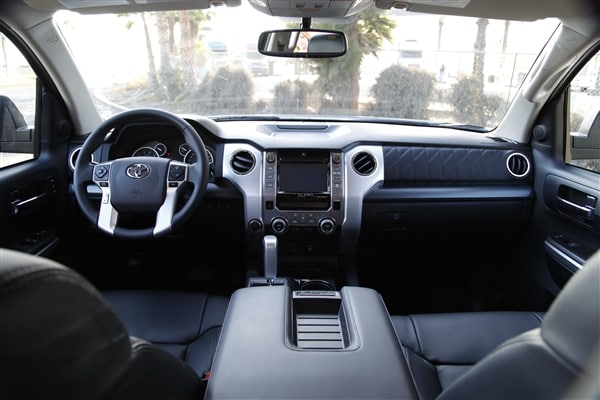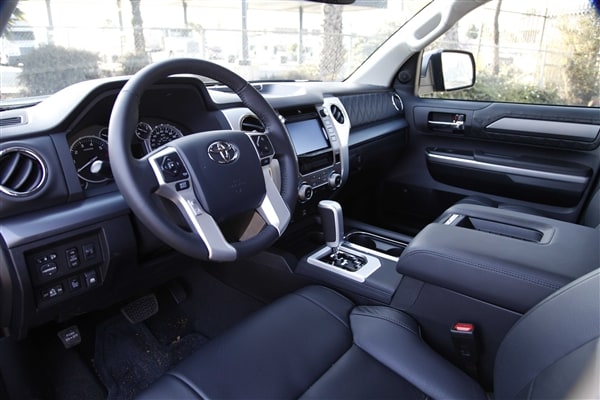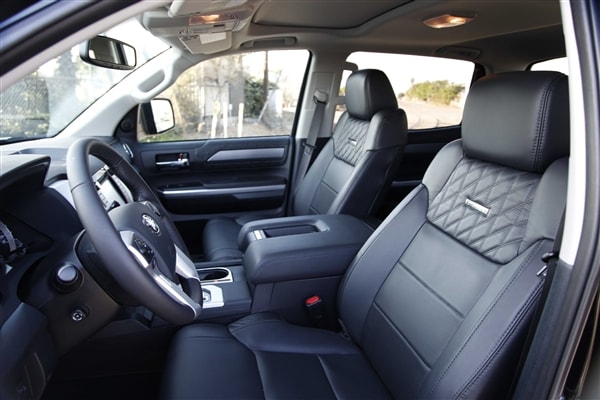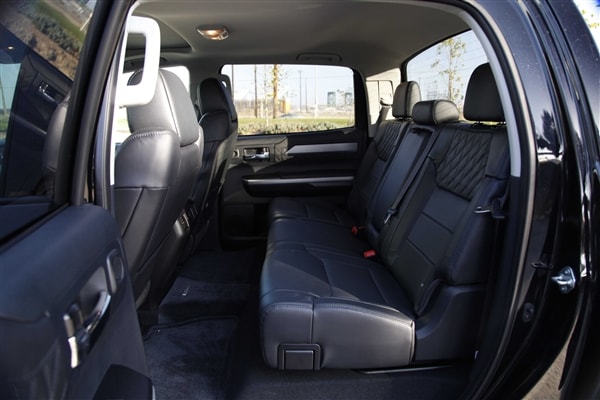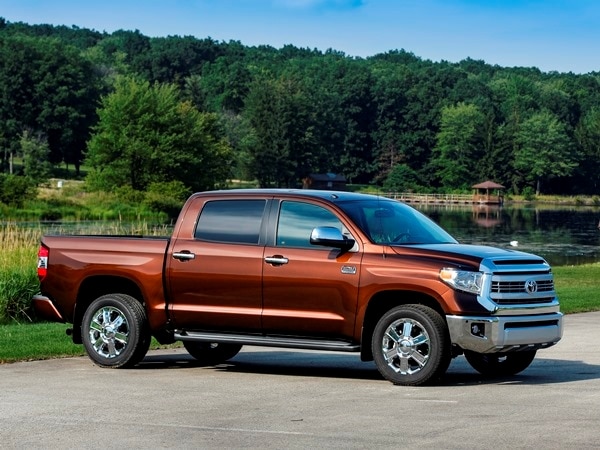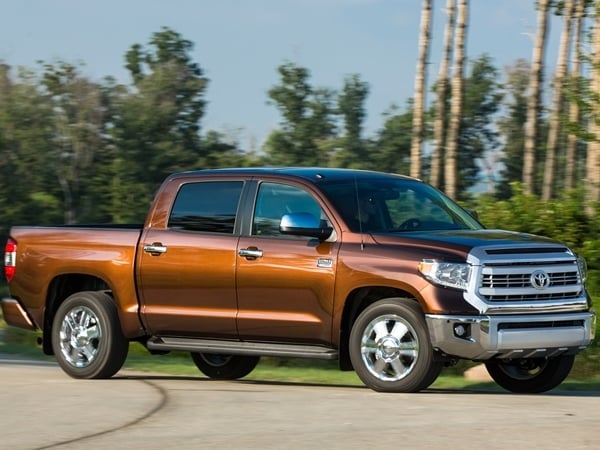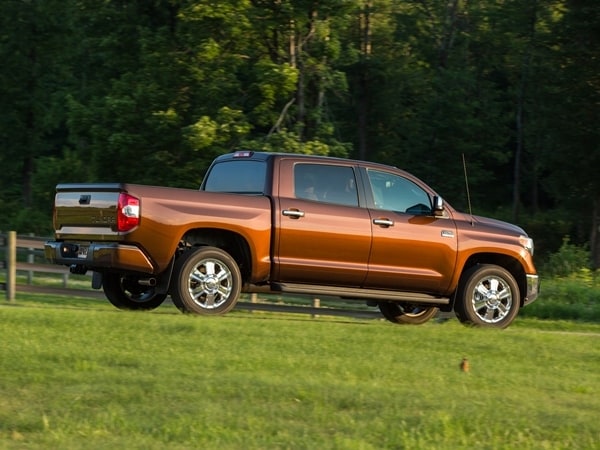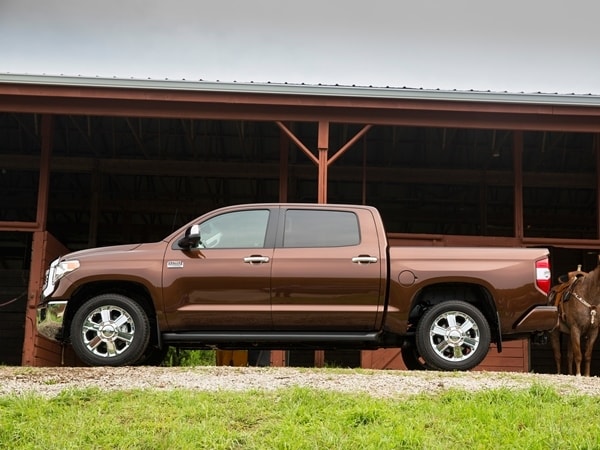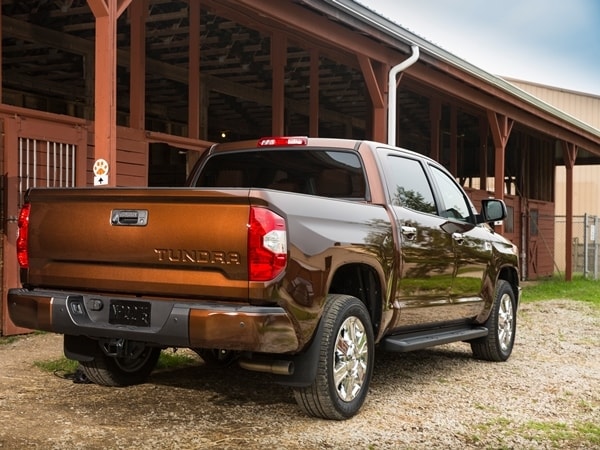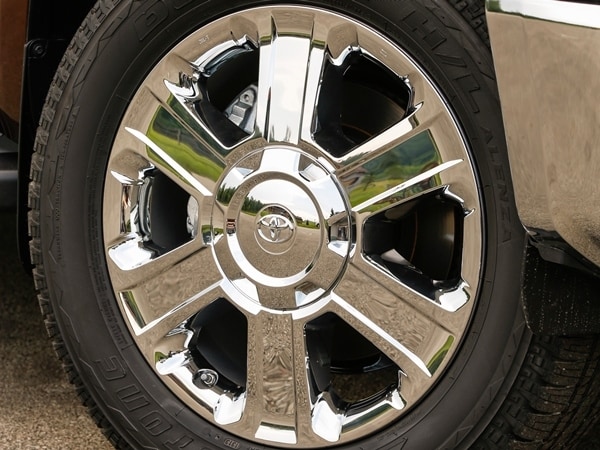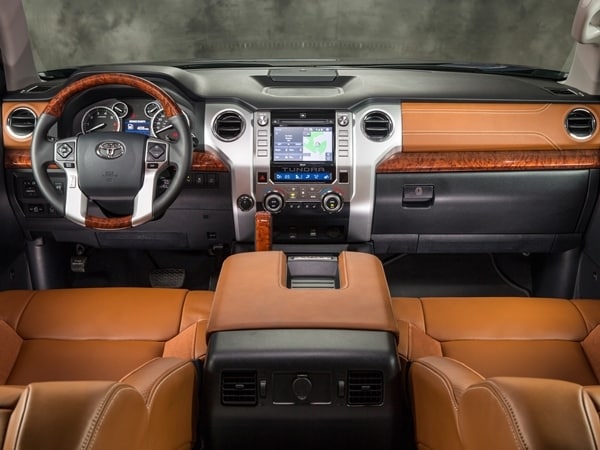 The Toyota of full-size trucks has been redesigned for 2014
If you're one of the Big Three (Ford, General Motors and Chrysler), you don't have much trouble moving your full-size truck offering thanks to the cult-like following you've built up over the last five decades. What if you're not one of the aforementioned Detroit-based automakers though? Toyota is in the latter group but many people may not know that the Tundra is, in fact, built right here in the United States. Toyota Motor Manufacturing, Texas was established back in 2003 and today manufacturers both the full-size Tundra and midsize Tacoma trucks.
Driving It
Straight from our full review of the redesigned 2014 Toyota Tundra: "On road and off, Toyota's full-size truck is still formidable when equipped with a V8 engine. The 310-horsepower, 4.6-liter V8 is totally adequate for lighter duties, while the 381-horsepower, 5.7-liter V8 is up for almost any task (yes, it even pulled the Space Shuttle over a bridge)."
Tundra in Action
"The optional 5.7-liter V8 is the go-to choice for towing...or driving like an idiot." See the 2014 Toyota Tundra get just a little bit sideways in this otherwise sensible and utterly informative video review:
Build and Price
2014 Toyota Tundra sticker prices start at $26,915 and top out close to $50,000 for the newly added 1794 Edition with four-wheel drive. Build and price your own 2014 Toyota Tundra right here at KBB.com to unlock Fair Purchase Price, 5-Year Cost to Own and more.
Truck Talk
Owners tend to love their Tundras, but we challenge you to find one who likes it more than goarmy007: "I've had it for half a year now, drove from Texas to Arizona and back with a pregnant girlfriend that slept the entire way and it was the most comfortable ride ever. Great pick up power and it drives so smooth." Read more consumer reviews of the Toyota Tundra.

Popular at KBB.com