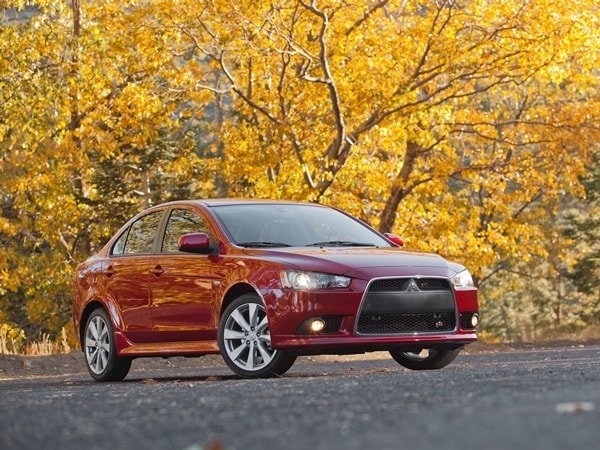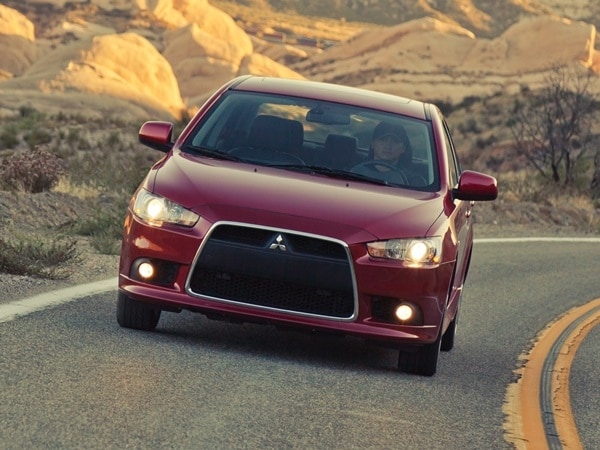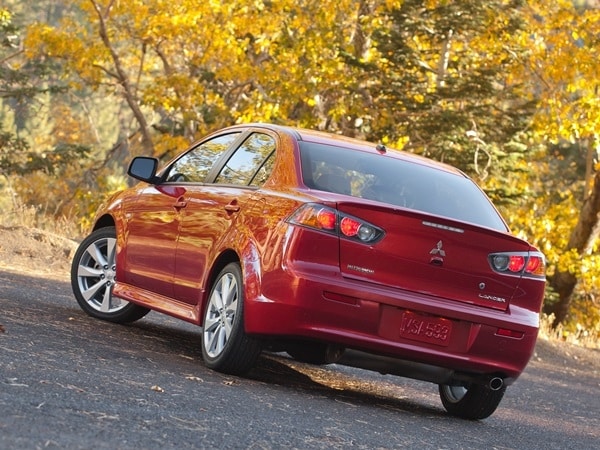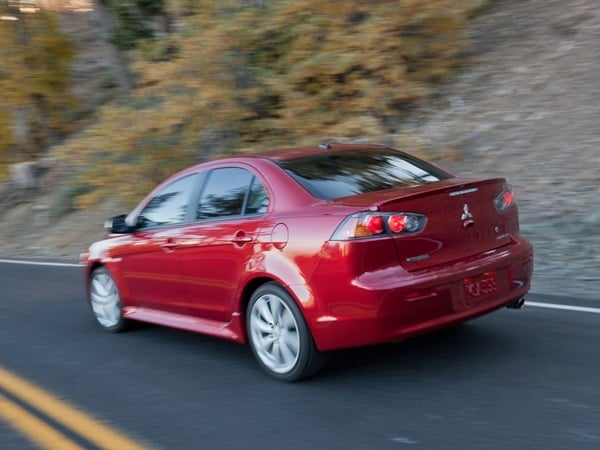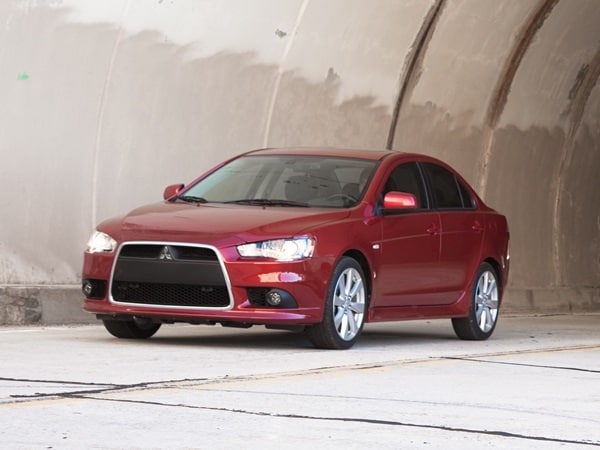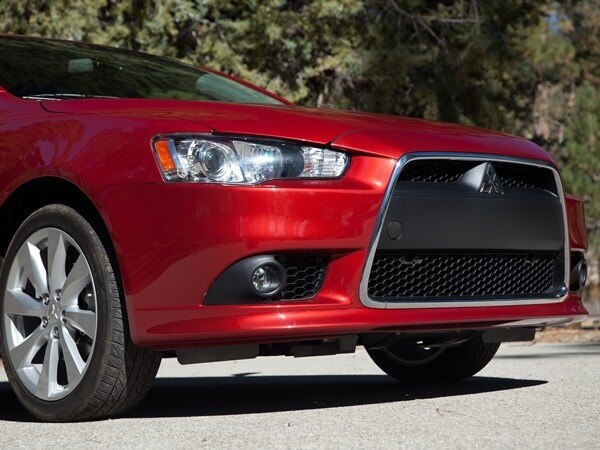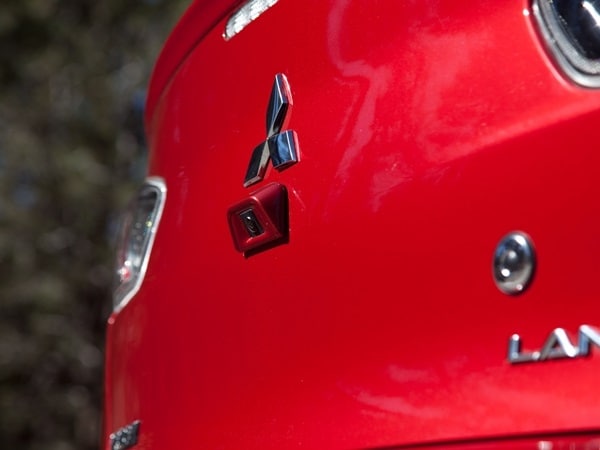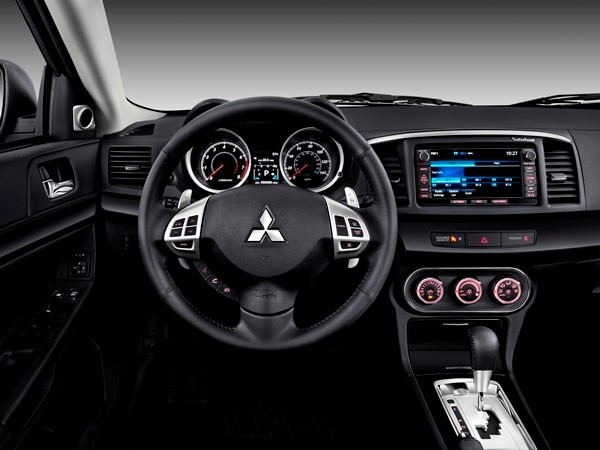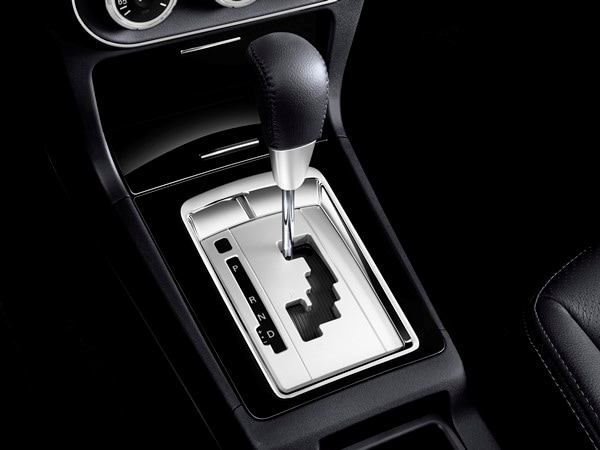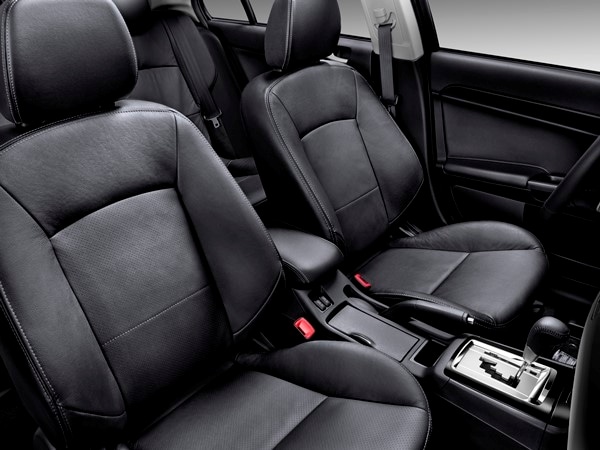 Surprisingly good driving dynamics make it a dark-horse choice for fun seekers.
The aging 2014 Mitsubishi Lancer doesn't break any ground in the compact sedan segment, but it does offer a sportier driving experience and all-wheel drive capability that stands out in its largely front-wheel drive, economy-first class. From the sedan to the hatchback to the rally-inspired Evolution, there's a Lancer for every consumer looking for a compact car that gives the driver a little (or in the Evolution's case, a lot) more performance for their money.
Not Rain, nor Snow, nor Dark of Night...
Driving the 2014 Lancer can be fun no matter which model you hop into. From our review: "...engine choice has a profound impact on the Lancer driving experience. That said, the whole lineup favors responsiveness, balance and driver involvement. All-wheel-drive models, including the well-priced Lancer SE, are especially adept at clinging to pavement when thrown into corners. Even front-wheel-drive models such as the mid-range GT model we tested are impressively composed and grippy...The pinnacle performer is the Evo, which has screaming acceleration and black hole-like adhesion." Read our 2014 Mitsubishi Lancer full review.
A Great Automatic Transmission (Really!)
Our review of the 2014 Lancer also highlighted an interesting standout feature: "In Mitsubishi's parlance, it's a TC-SST, that alphabet soup standing for Twin-Clutch Sportronic Shift Transmission. To us it's just an excellent automatic (with manual-shift mode) that rifles through gears faster than we ever could."
Build and Price
The wide range of Lancer models means a wide range of prices: the 2014 Mitsubishi Lancer has an MSRP of $17,990 for an ES model with a 5-speed manual transmission. GT and SE models are a few thousand more but offer many extras for the money. Stepping up to the Ralliart turbocharged model costs just over $29,000, while the Evolution will set you back nearly $36,000 and can reach over $40,000 with options. Build and price your own 2014 Mitsubishi Lancer right here at KBB.com to unlock its Fair Purchase Price, 5-Year Cost to Own and more.
What's New for 2014?
For 2014 Mitsubishi has eliminated the base DE Lancer sedan, with the slightly costlier but better-equipped ES now being the entry model. New audio and navigation systems arrive across the board, along with minor interior changes on select trims.
The Lancer Lineup
The ES and GT Lancers are the only ones that come standard as front-wheel drive (and are also the only trim levels available in hatchback form). The ES, being the entry-level model, features the lowest output engine; Mitsubishi's 2.0-liter inline four-cylinder producing 148 horsepower and 145 lb-ft of torque. SE and GT models are equipped with a 2.4-liter inline four-cylinder good for 168 horsepower and 167 lb-ft of torque. The Ralliart sedan makes for a nice 'in-between' model, with a turbocharged 2.0-liter putting out 237 horsepower and 253 lb-ft of torque, while the Evolution cranks out a very serious 291 horsepower and 300 lb-ft of torque from 2.0 liters.
What Owners Say
With the current-generation Lancer having been on the road since the 2008 model year, there are as many opinions about the car as there are potential combinations of trim levels and options. KBB.com visitor FrankieG says: "I have the 2.4 L with the 6-speed automatic...It's comfortable, easy on gas...great performance and handling, and loves the open road. Great acceleration even after 70. It just keeps accelerating." Read more consumer reviews of the current-generation Mitsubishi Lancer.
Other Compact Sedans
The 2014 Lancer's wide range of models and prices means there are a great number of vehicles to compare it against, from econoboxes to luxury compacts and hatchbacks. Click here to see how the Lancer stacks up against its compact car competitors for 2014.