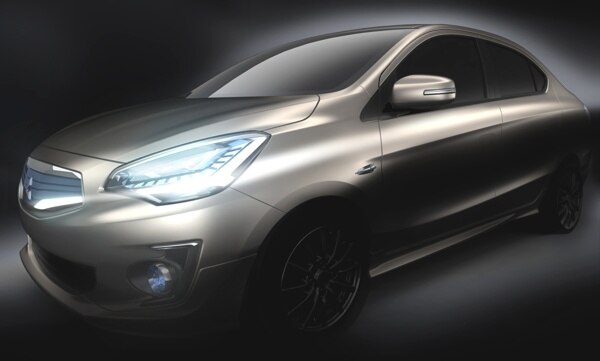 Later this month at the Bangkok Auto Show, Mitsubishi will offer the first look at what we can expect to see when its new global compact sedan goes into production later this year. While details about the Concept G4 are limited, this newcomer is believed to be a 4-door version of the vehicle shown last month in Canada in 5-door hatchback form. Although displayed there without a name badge, the car is known as the Mirage in many other markets where a version is already on sale.

Also: 10 coolest cars under $25,000
Based on the release, we do know that, like the hatchback, the Mitsubishi Concept G4 sedan is a space-efficient exercise based around the automaker's RISE (Reinforced Impact Safety Evolution) body structure that makes extensive use of high-strength steel to improve strength while trimming weight. This new front-driver also will use Mitsu's compact 1.2-liter/3-cylinder MIVEC engine paired with a CVT continuously variable automatic transmission. Mitsubishi previously confirmed that the hatchback would be displayed at the New York Auto Show next month. At that time, it also planned to reveal the name the car would carry here in the U.S. Whether the Concept G4 sedan variant also shows its face in the Big Apple has yet to be confirmed.